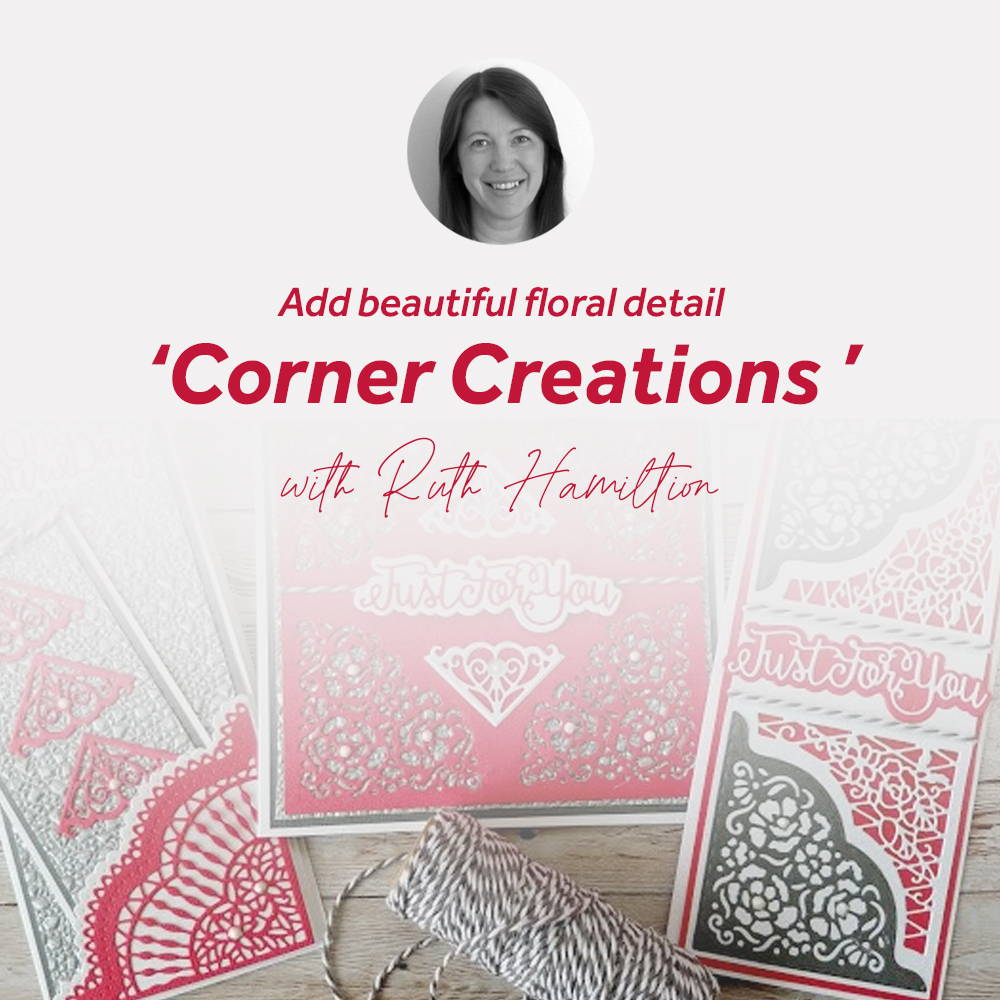 The brand new Designer's Choice die set is available now from the Tonic Studios website! It's called "Corner Creations" and, as you can see, there are lots of different dies which you can use to create corner elements including pockets for your cards and craft projects.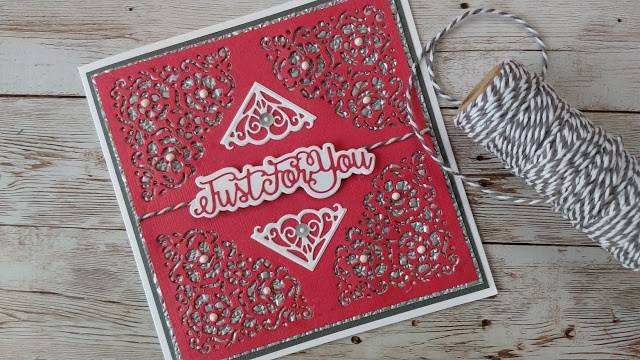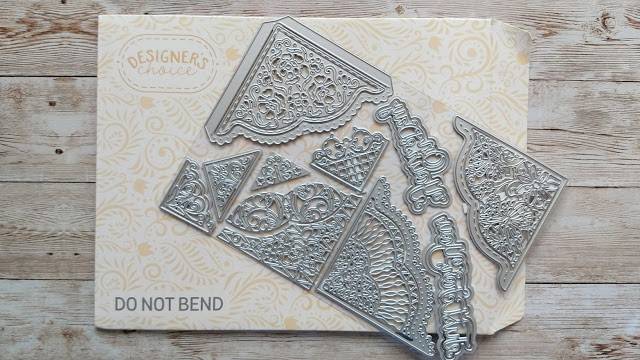 These are the dies in the set and in this blog post I'll be showing you how to use them together to create the card in the top photo. You can also check out my YouTube video where I'll be showing you how to make the 2 slimline cards in the photo below.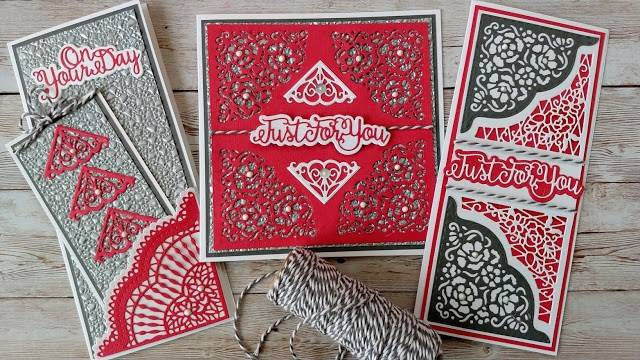 To make the card you'll need the following items along with the die set (all from Tonic Studios)
Craft Perfect 6x6 Bright White Card Blank

Craft Perfect Texture Weave Card - Pewter Grey and Rose Pink
Craft Perfect Speciality Paper – Broken Glass
Craft Perfect Baker's Twine – Pewter Grey
Nuvo Crystal Drops – White Gloss
Craft Perfect Bright White Smooth Card
Craft Perfect 3D foam squares
Nuvo Sequins - Silver Tinsel (from Jingle Bells Set)
Cut a 14.5cm square of grey card and a 14cm square of Broken Glass paper.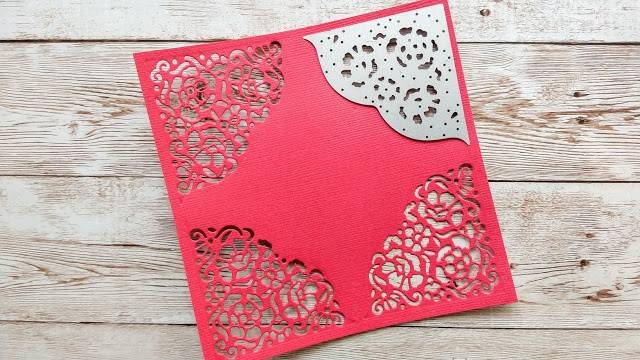 Cut a 13.5cm square of pink card and die cut the detail die shown into the 4 corners.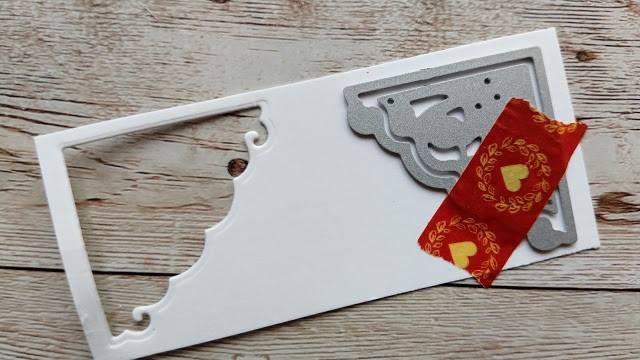 Tape the 2 dies shown together and die cut twice from white card.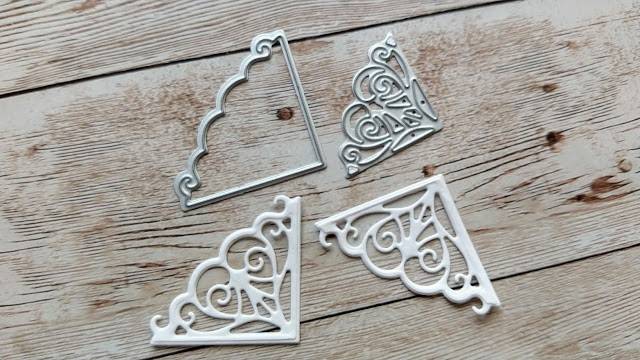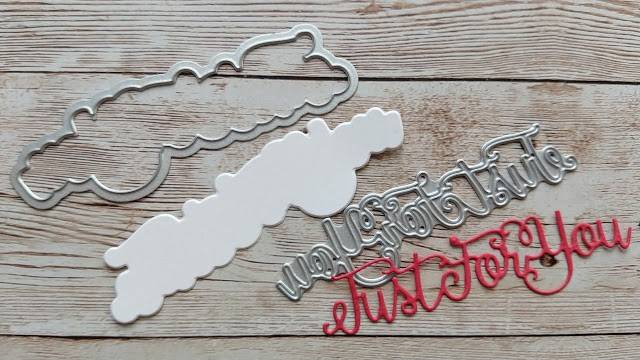 Die cut the sentiment from pink card and the backing plate from white card and set aside.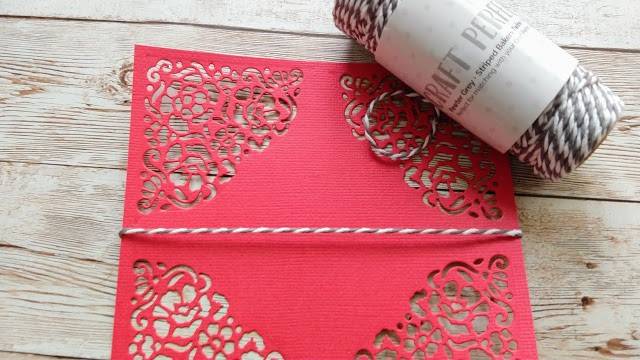 Wrap a length of twine across the centre of the card and secure at the back with glue.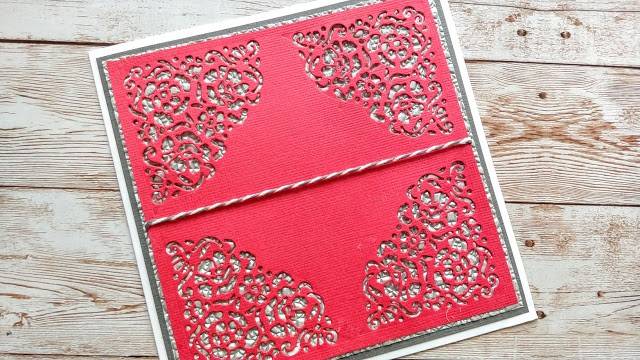 Glue the layers together and glue to the card front.
Add Crystal Drops in the centres of the flowers.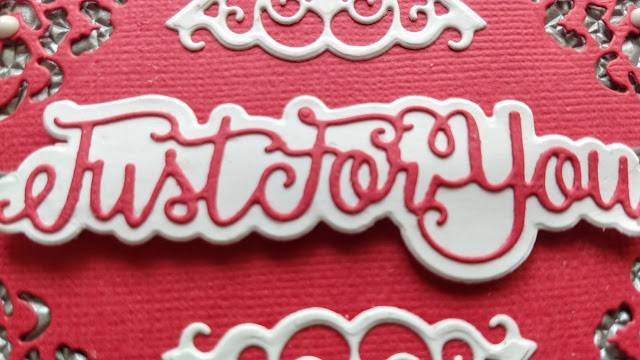 Glue the sentiment onto the backing plate and attach to the centre of the card with 3D foam pads.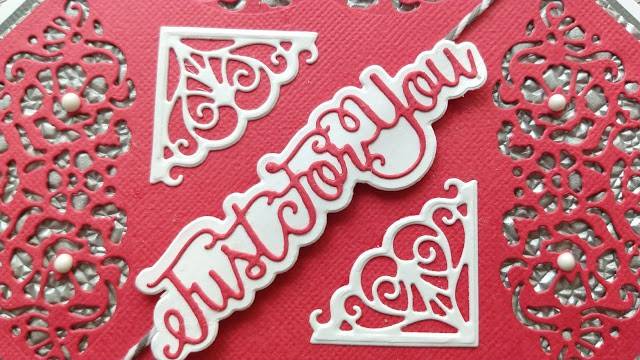 Glue the small corners above and below the sentiment.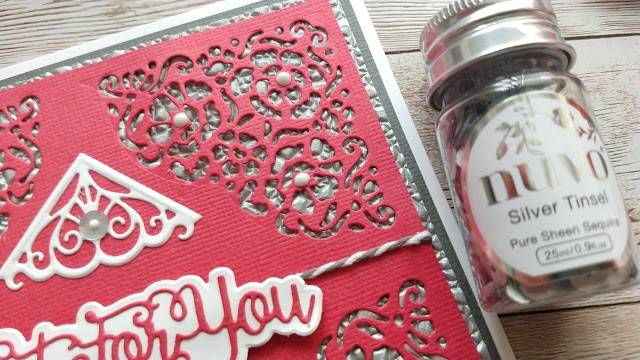 Add a sequin to the centre of each small corner die cut.