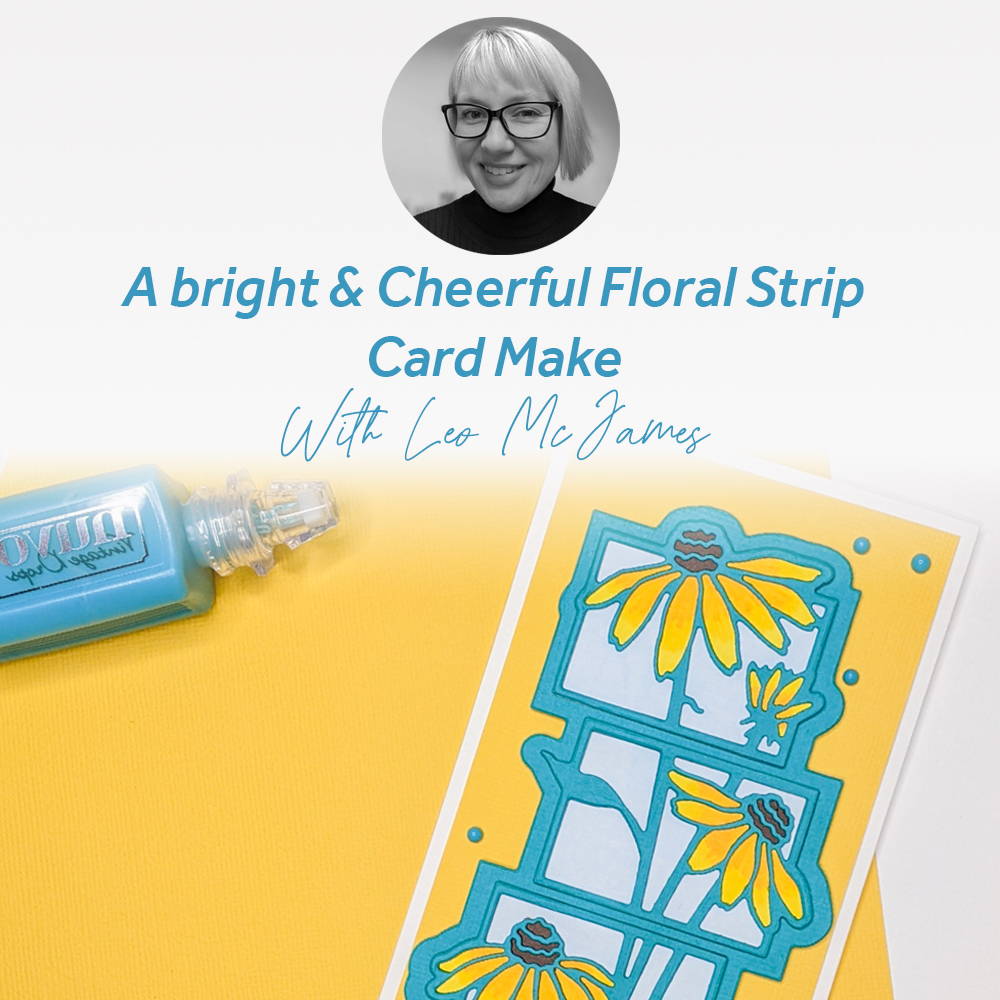 I absolutely loved creating this card using the beautiful Coneflower Floral Split Strips dies. Using bright colours of card and markers, the pattern in the dies really came to life and I can't wait to post this card to a friend to brighten their day. Follow my step-by-step directions to create this card yourself!
- Coneflower Floral Split Strips Dies
- Tangerine Die Cutting Machine
- Craft Perfect White Smooth Card
- Craft Perfect Classic Card in Ocean Blue and Marigold Yellow
- Nuvo Alcohol Marker Pens 425, 465, 463, 391, 405, 403
- Nuvo Deluxe Adhesive
- Craft Perfect Dimensional Foam Pads 12mm x 12mm
- Nuvo Vintage Drops Bohemian Teal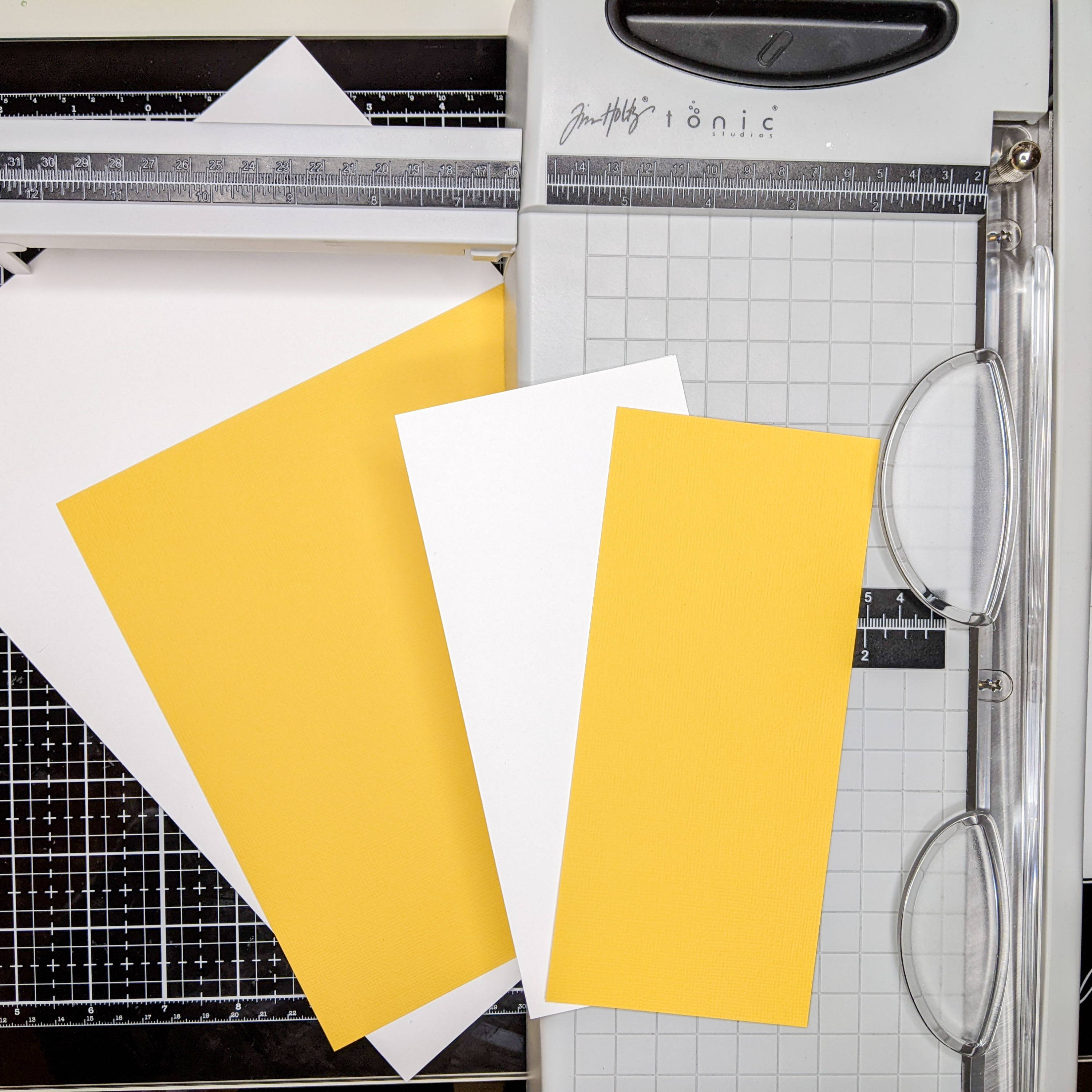 Cut a card base in Craft Perfect White Smooth Card, measuring 7.5" x 7" and score at 3.5". Cut a mat in Craft Perfect Marigold Yellow measuring 7.25" x 3.25"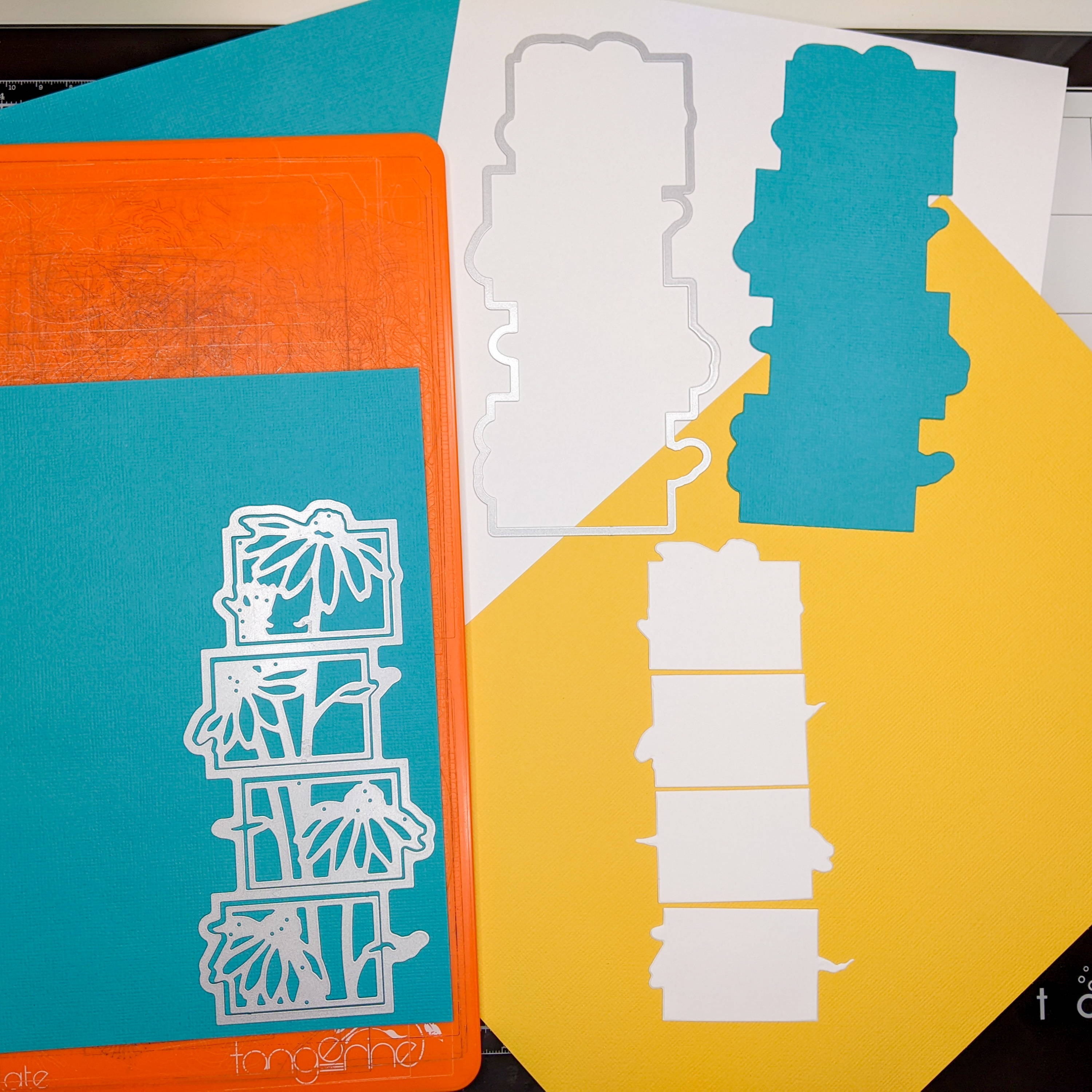 Die cut the outer frame from the dies in Craft Perfect Ocean Blue; the inner frame in Craft Perfect Ultra Smooth Card; and finally die cut two lots of the inner frame and detail pieces in Ocean Blue.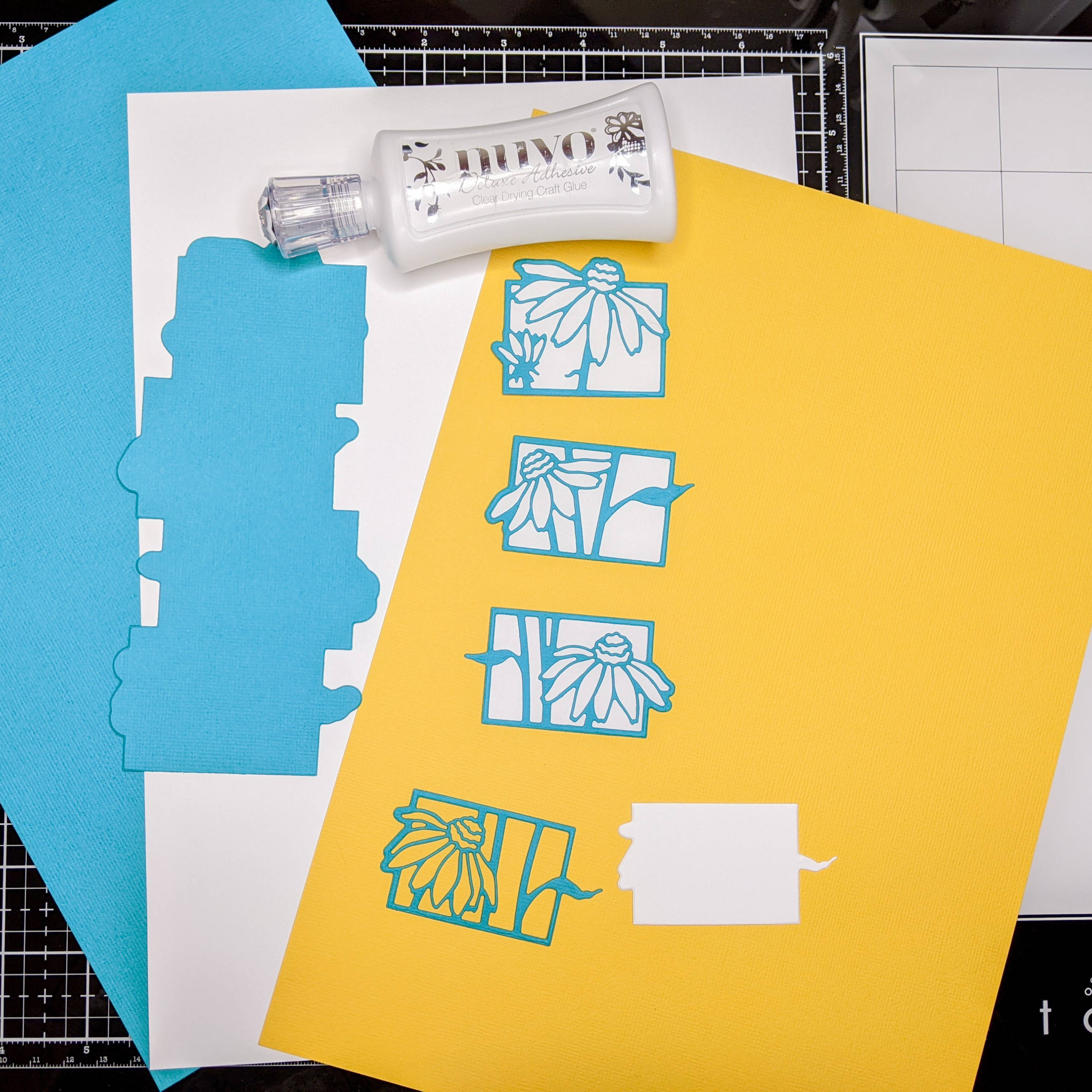 Adhere the white segments to one set of the detail pieces to create your pattern bases.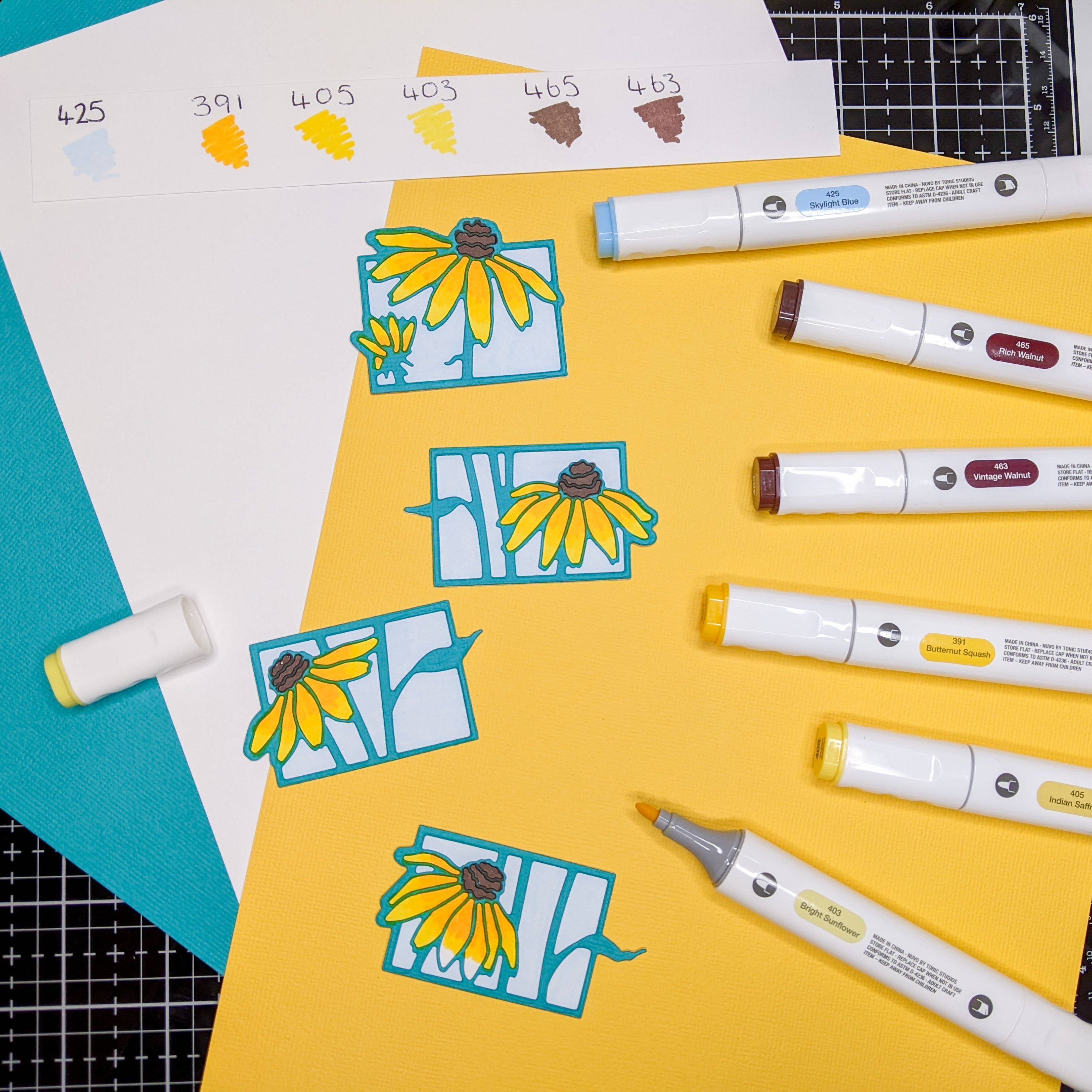 Colour your pattern bases using Nuvo Alcohol Markers. Use 425 Skylight Blue for the backgrounds; a blend of 425 Rich Walnut and 423 Vintage Walnut for the flower centres; and a blend of 391 Butternut Squash, 405 Indian Saffron and 403 Bright Sunflower for the petals. Don't worry if the pens colour the Ocean Blue card also: we'll be covering this in just a moment!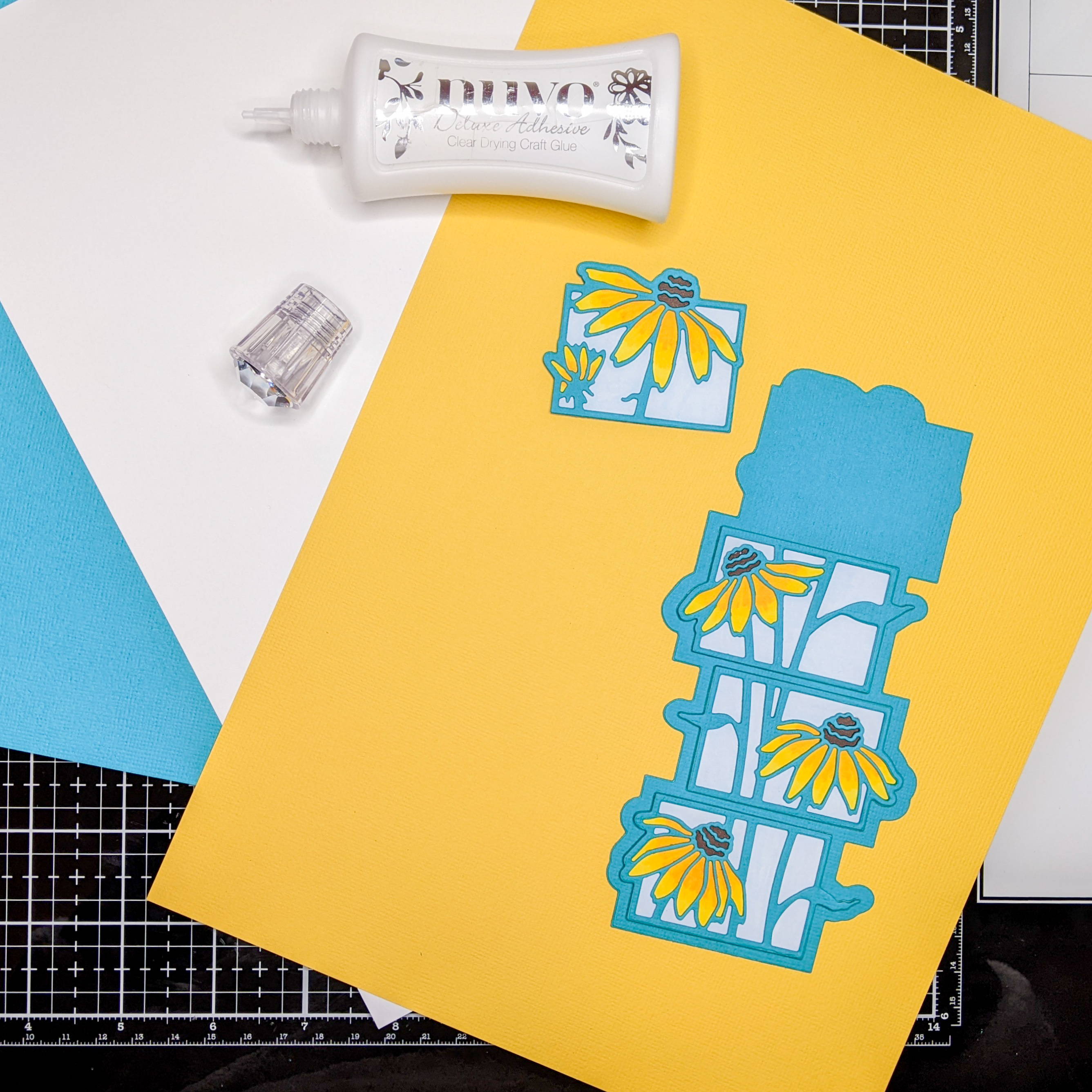 Adhere your second set of detail pieces in Ocean Blue over your coloured pattern bases. This will hide any areas where the pen has coloured the cardstock and make your designs look beautifully neat.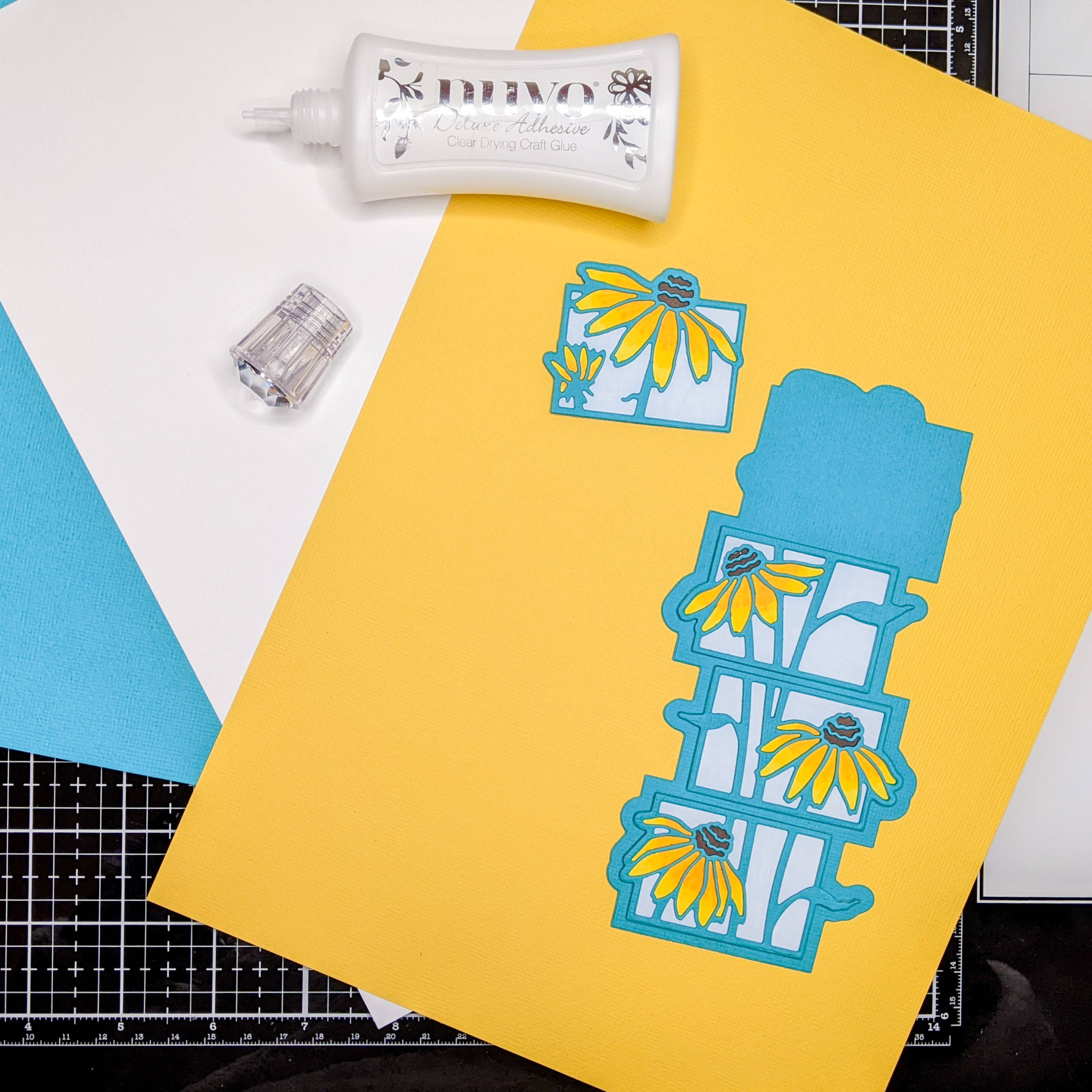 Adhere your coloured pattern bases to the outer frame cut in step 2.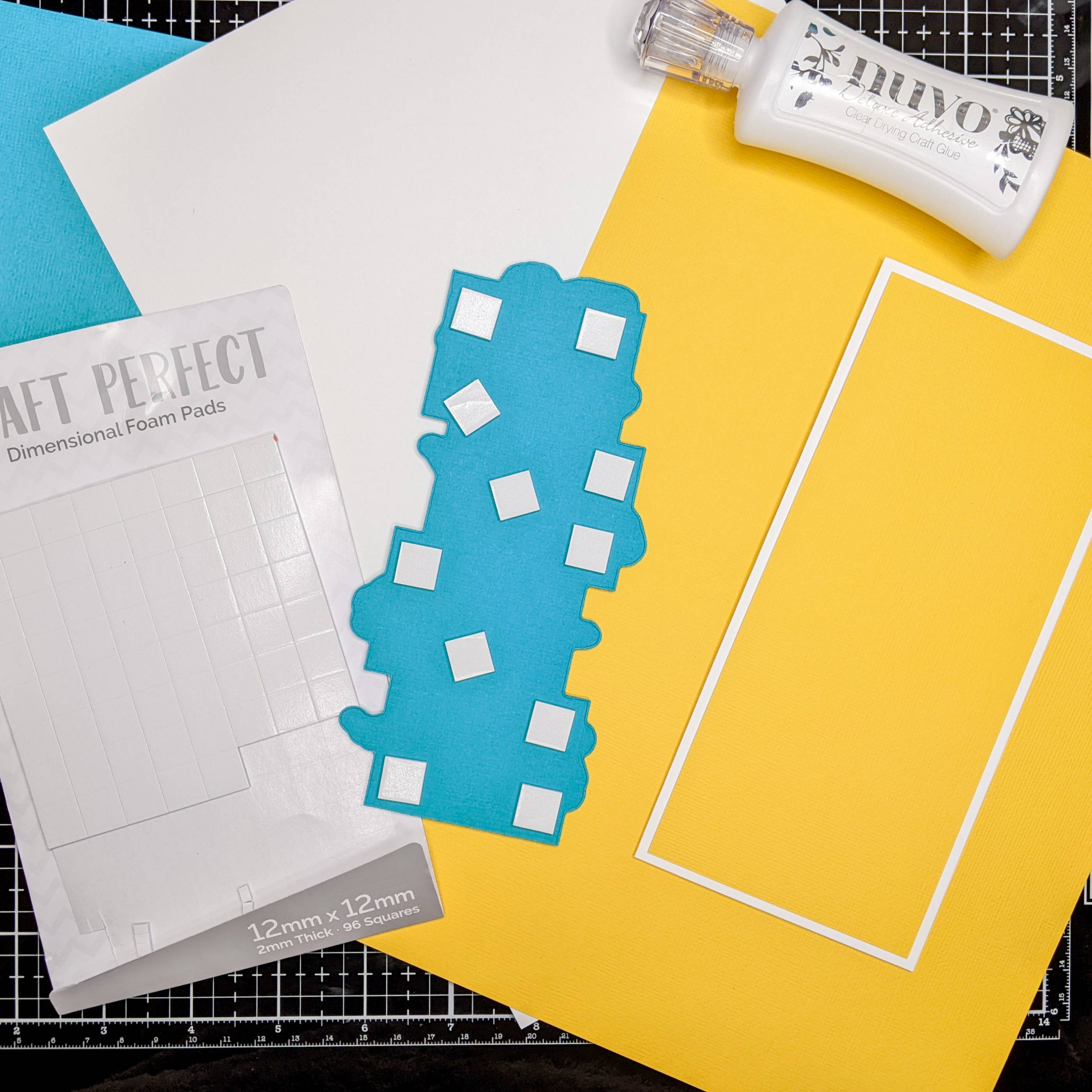 Adhere your Margold Yellow mat to your card base using Nuvo Deluxe Adhesive, and using Craft Perfect Dimensional Foam Pads stick your coloured flower panel to your card.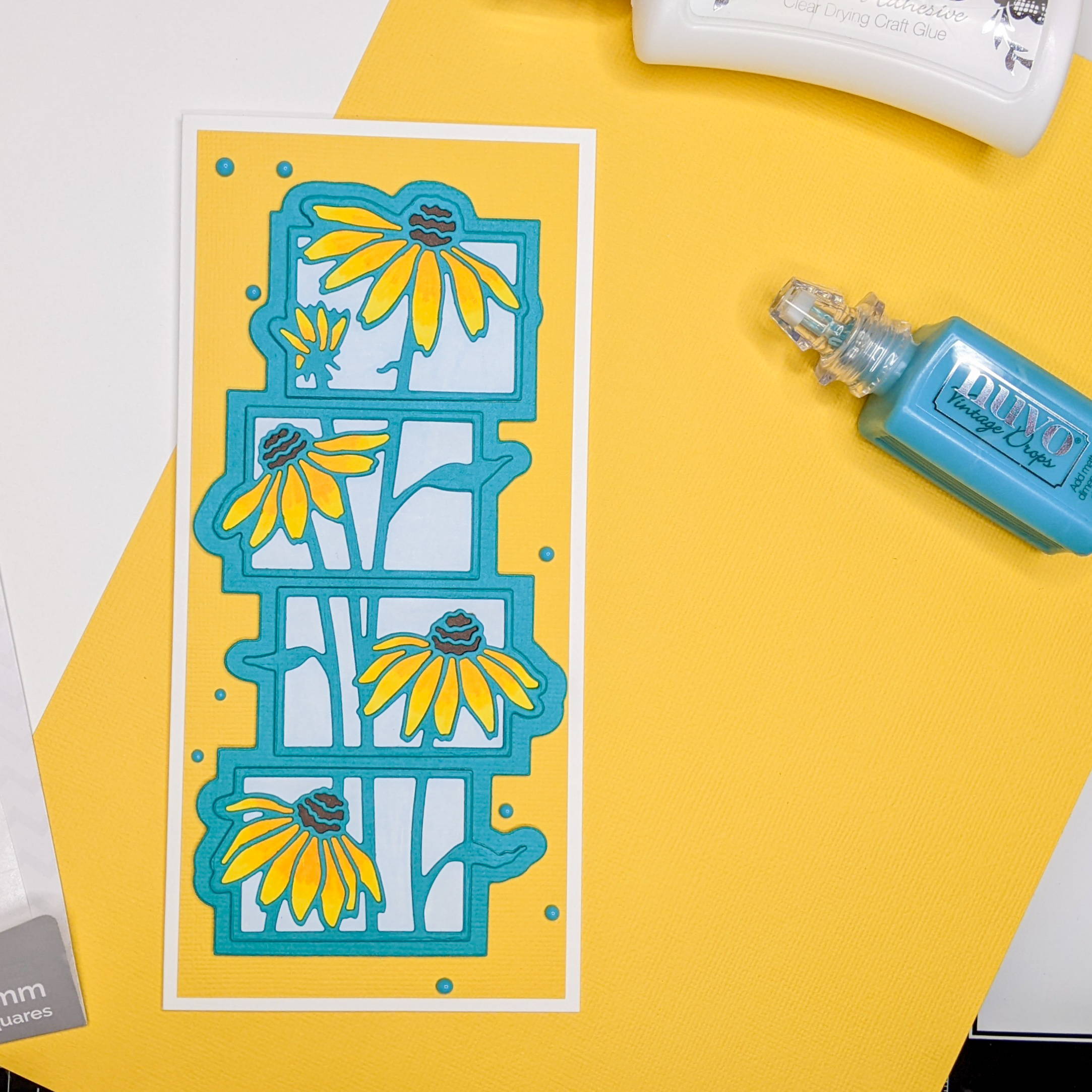 Finally, add some additional details using Nuvo Vintage Drops in Bohemian Teal.