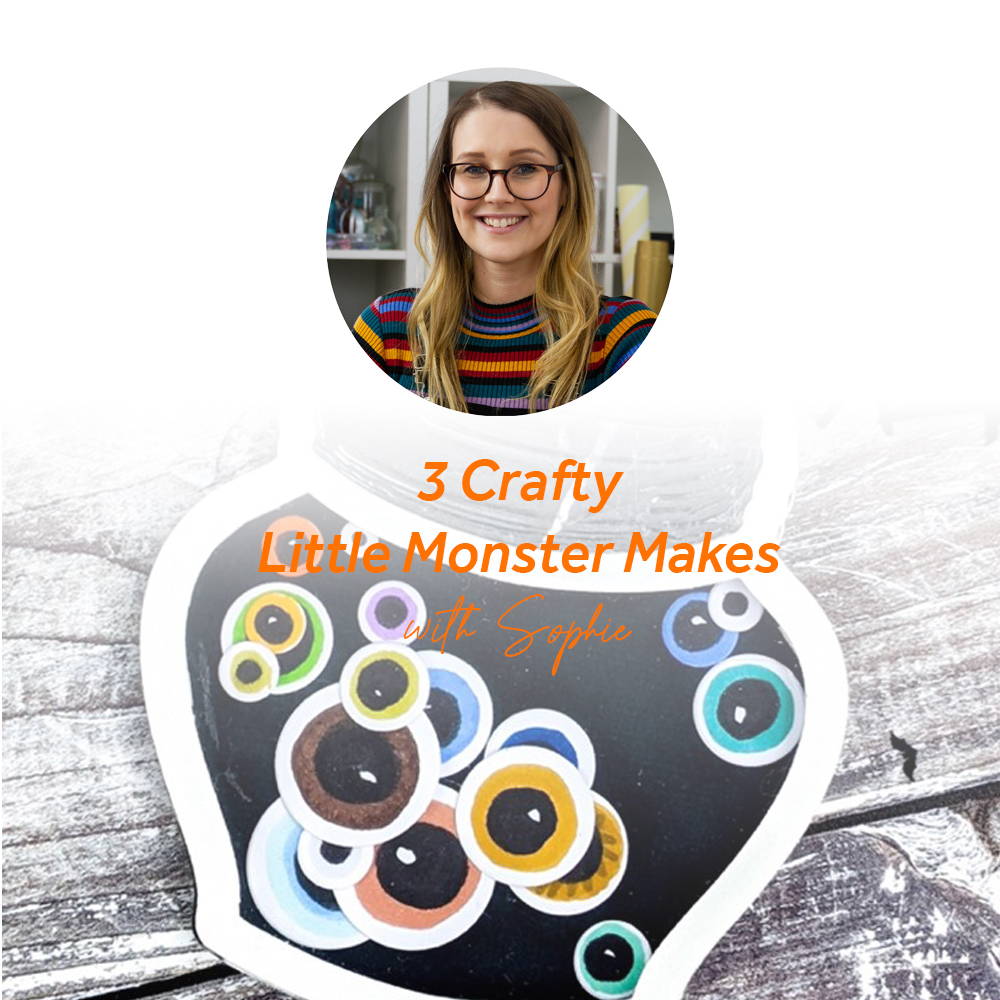 I just couldn't resist playing around with these little guys and thought I'd show you 3 fun ways I used this Stamp Club set.
Up first are my monster straws. This is the first thing I thought of when I saw this set so I just had to make them!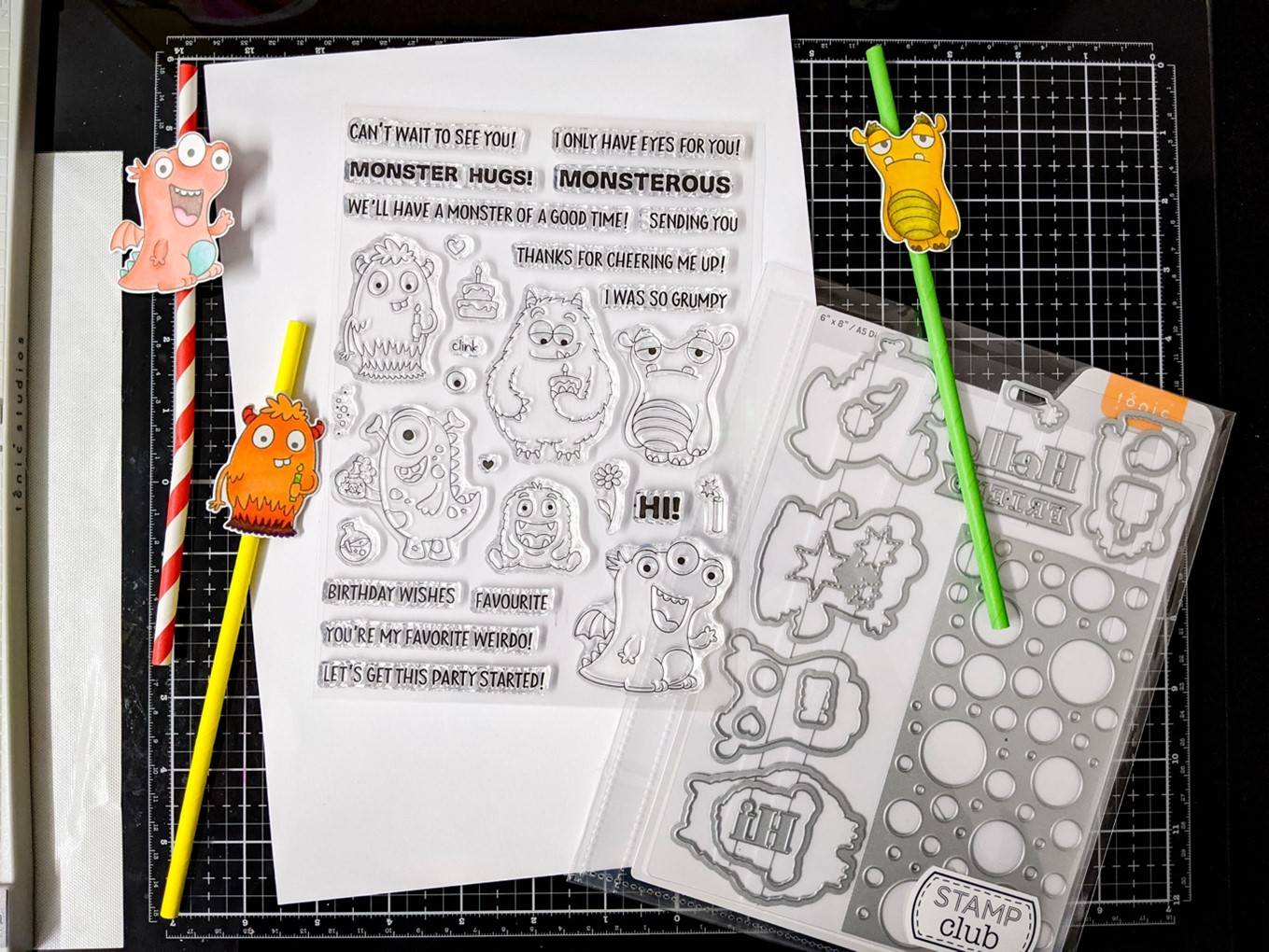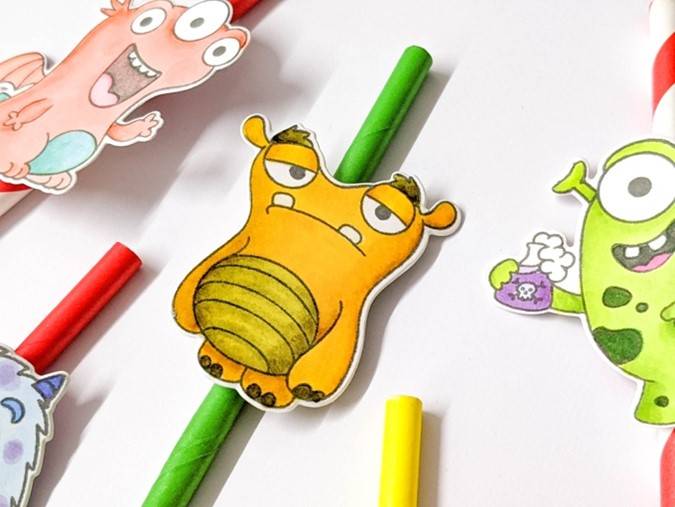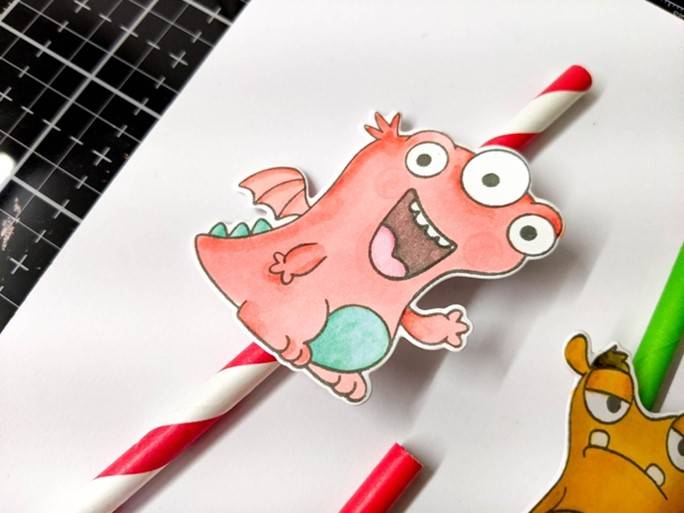 After I'd coloured in and cut out the little guys, I found some colourful straws to stick them to with Redline tape. I think they'd be perfect for a children's Halloween or even birthday party!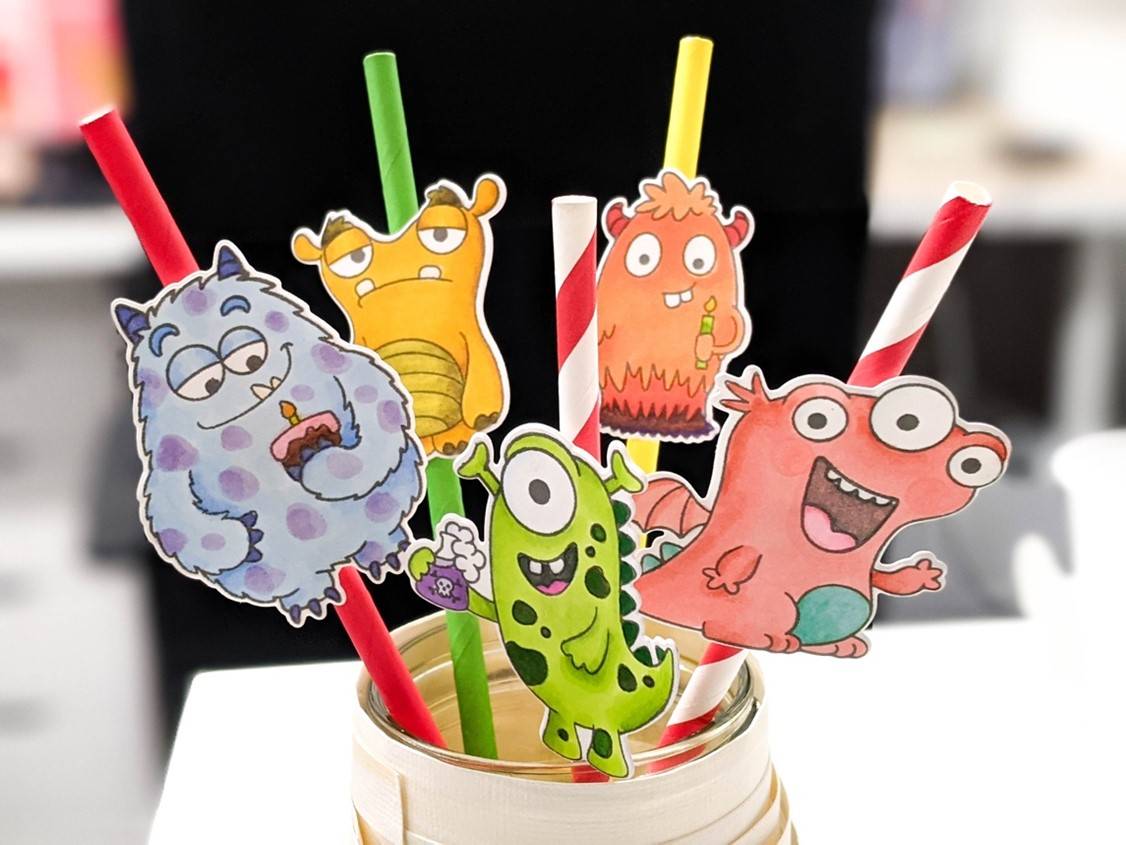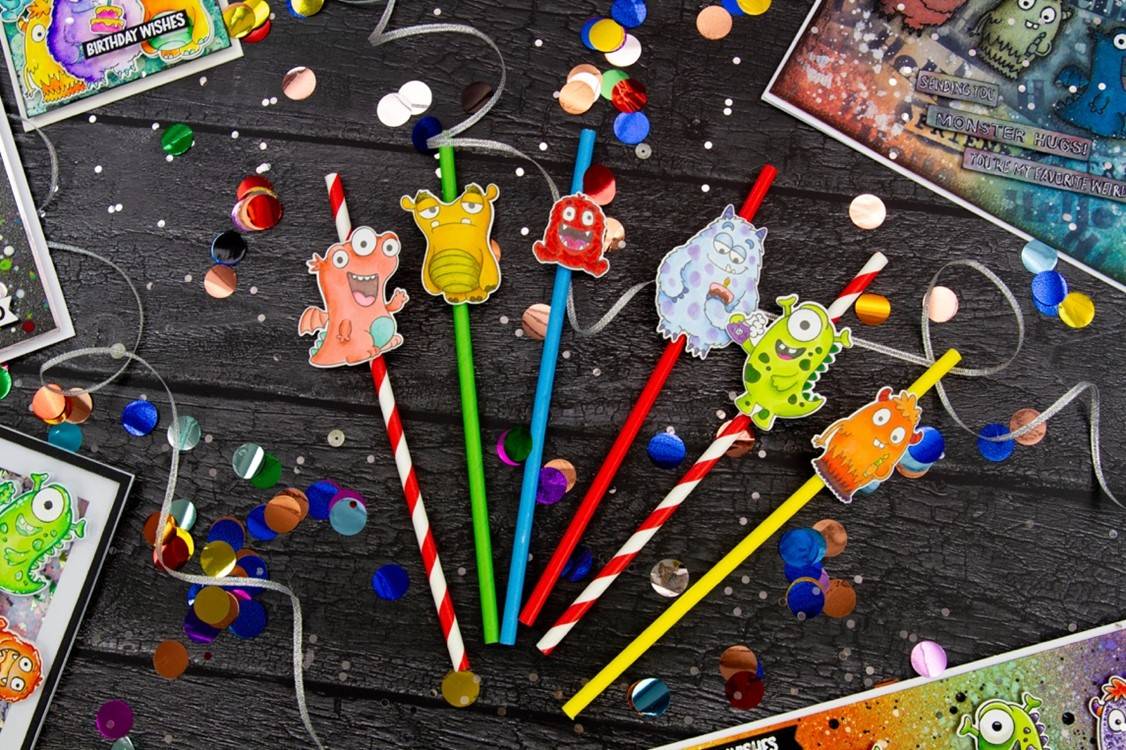 As soon as I saw that circles background die in the set I had this idea and ran with it! I used the circles I cut out with the die and used Nuvo Alcohol Markers to create different coloured eyeballs. I then stacked them up in a pile and sat the little monster on top to make a quirky (if not slightly disturbing) card. I really had fun with this one!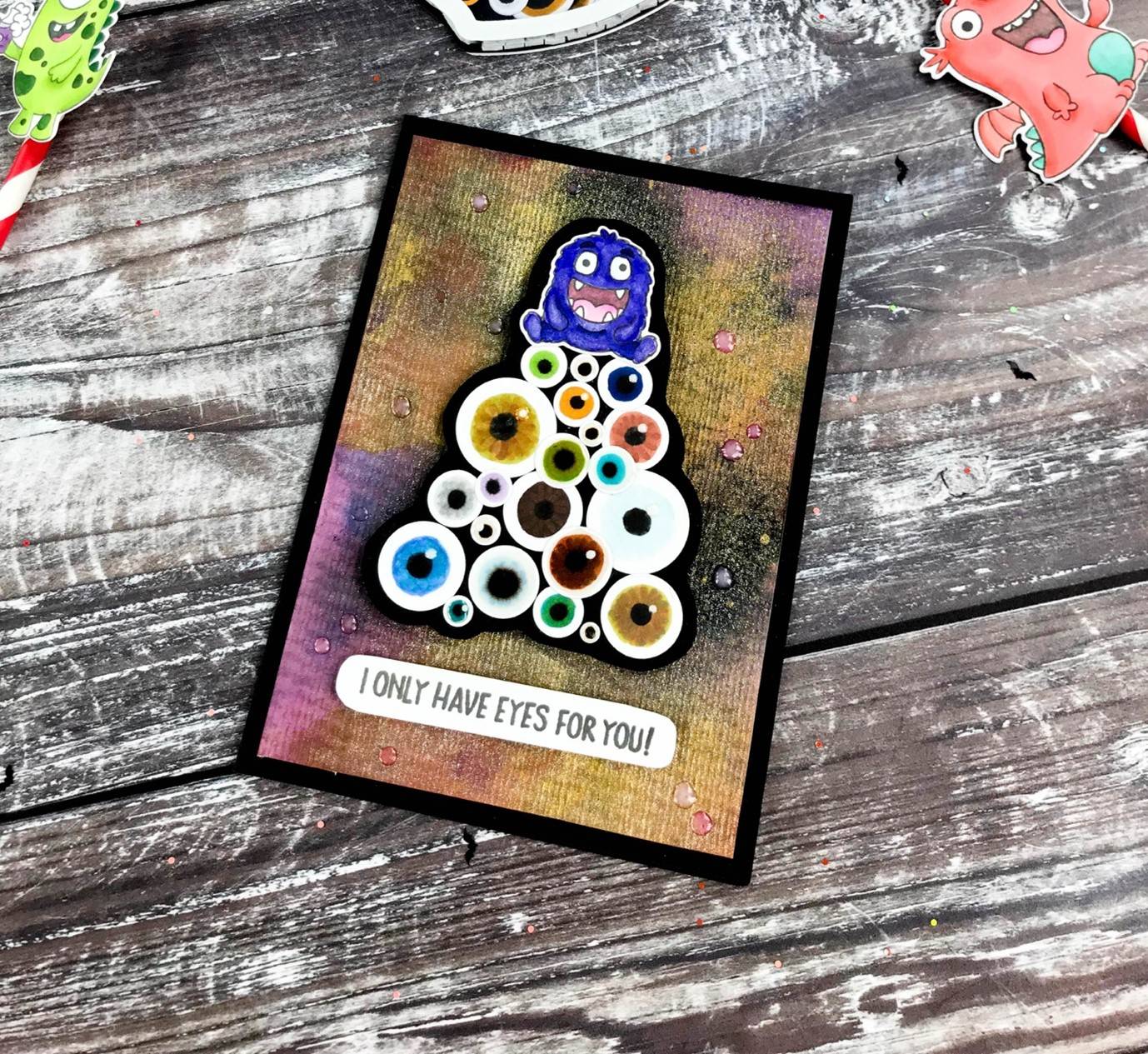 Trick or Treat Mason Jar Shaker
Sticking with the eyeball theme, I thought it would be cool to have an eyeball shaker.. I used the Festive Treat Mason Jar set to create my shaker using acetate and put the coloured eyeballs inside to make my "Trick or Treat Mason Jar".