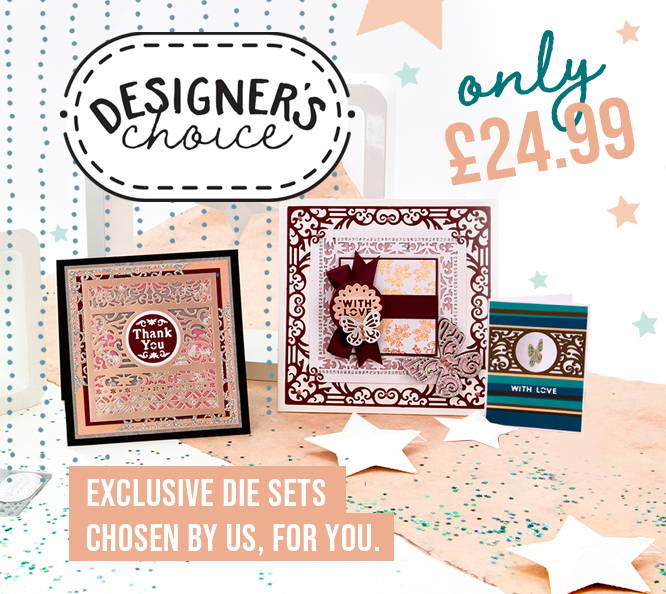 LIMITED STOCK & EXCLUSIVE DESIGN
Designers Choice lets you meets the team behind your favourite Tonic Studios dies, as each month we bring you an exclusive die set, along with all the detail and inspiration that went into its making from the designer themselves.
Designer's Choice combines over 20 years of industry knowledge to bring crafters a monthly stand alone die set, that embodies the versatility and ingenuity of our larger collection in a single die set.
This monthly limited edition die set will be available exclusively for the Tonic Studios Store and be accompanied by online inspiration and tutorials from a selection of industries most talented carfters.
Effortlessly create beautiful cards with our designer's choice Damask Strip Die Set, this set includes 15 elegantly designed dies - ideal for framing and edging your cards and projects. These ornate verso strip dies allow lots of versatility perfect for creating a variety of decorative layers featuring intricate patterns. A matching corner frame, 2 butterflies and 3 sentiment dies create a die set that you will use again and again!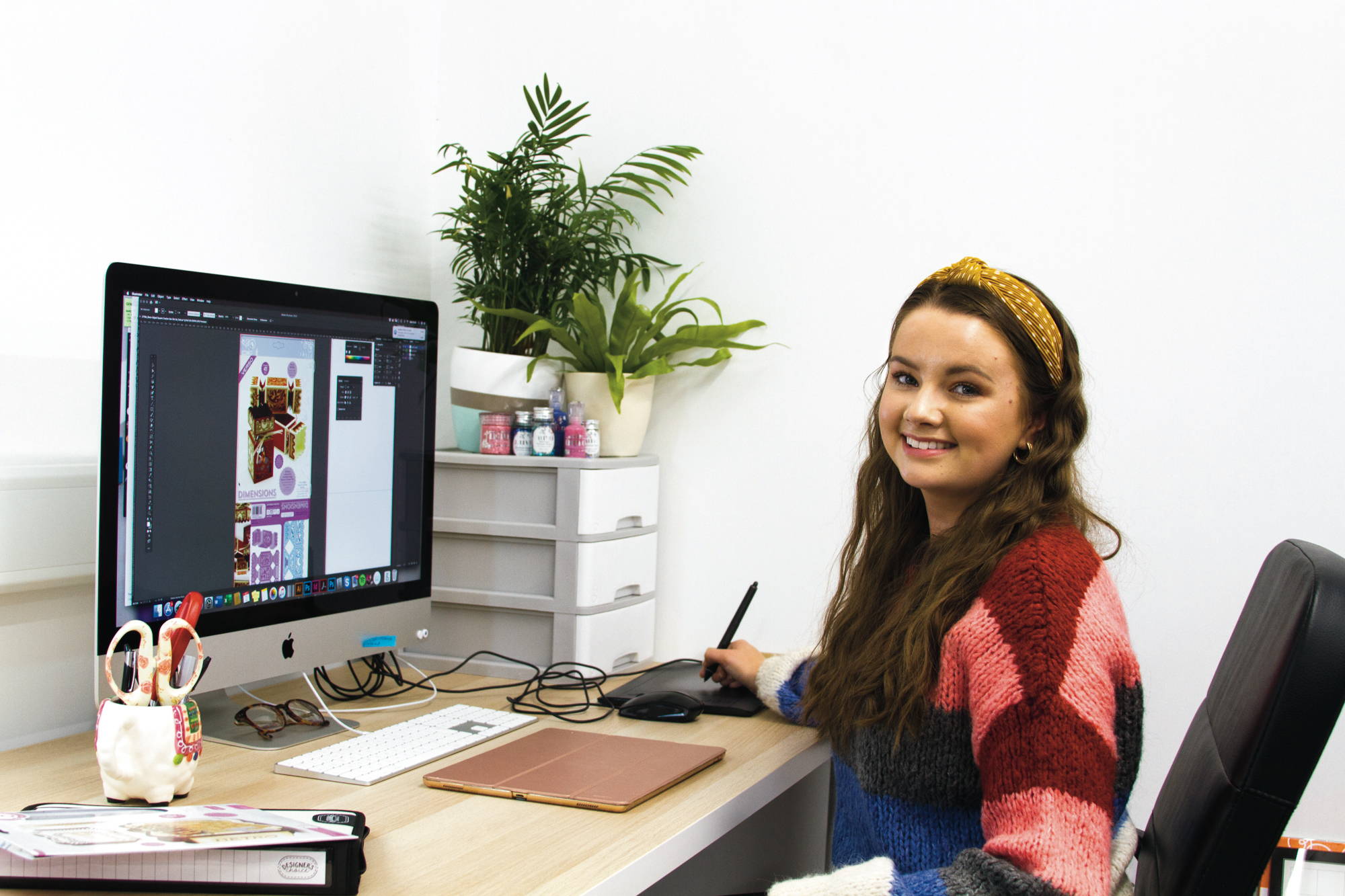 This month's Designers Choice die set comes from Tonic designer Darcey, who we sat down with to find out a little more about the creation of this set,
"I'm in love with elaborate brocade and damask style fabrics, so wanted to include those rich, repeating surface patterns in a die set which could be both beautiful and functional. The decorative circles and organic motifs, I felt brought an elegance to the panels and corners, which would be complemented with elements from nature such as the butterfly. I hope everyone enjoys this set as much as I enjoyed designing it! "
---