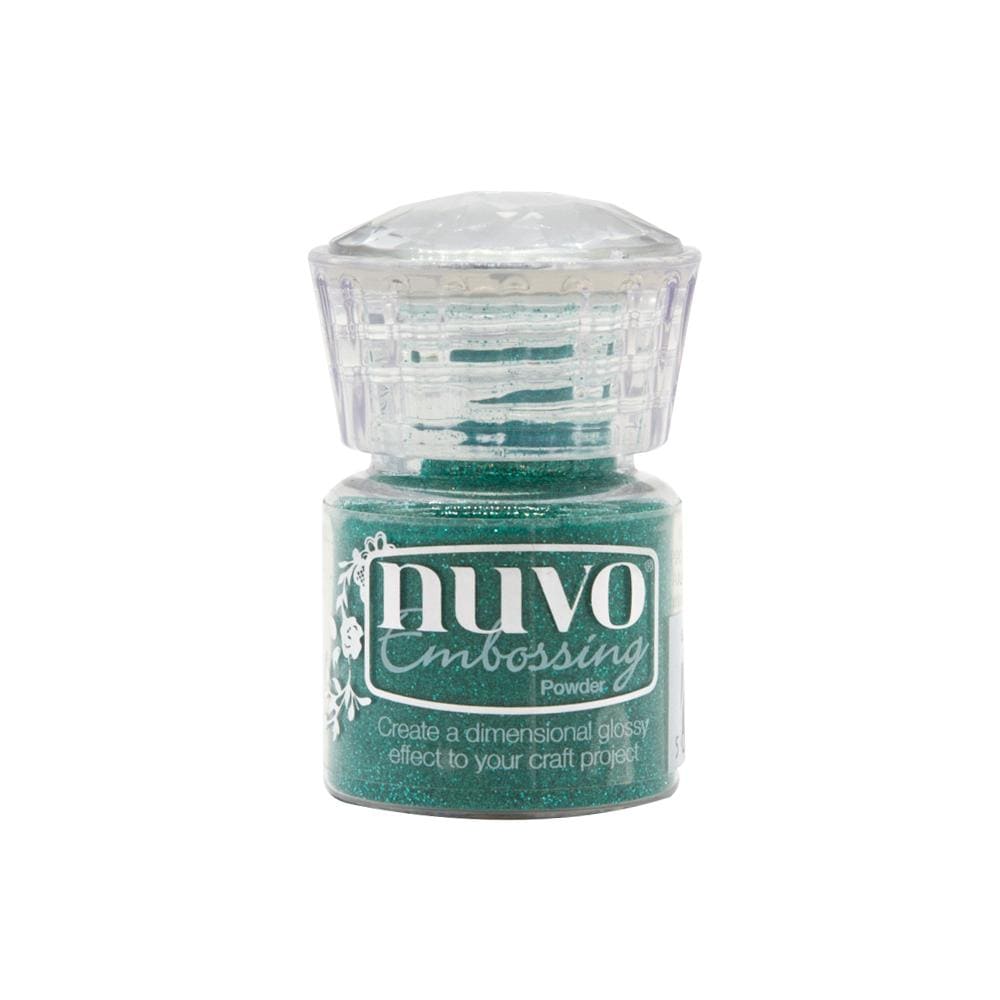 Delivery Info:
UK Delivery: Order over £20 for free Delivery.
Worldwide: Starting from £2 for orders over £20. See Shipping page for more info.
Nuvo - Glitter Embossing Powder - Glimmering Green - 593n
Tax included.
Description
Nuvo Glimmering Green Embossing Powders
The Nuvo Embossing Powders are a simple way of adding depth to your projects, taking them to the next level with a glossy dimensional finish. The range includes four textured Glitters, with 22ml inside each pot. The popular Gold and Silver powders create a highly metallic gilded effect, and the Clear Powder finishes your design with glossy, transparent details. Use a stamp with ink, apply the embossing powder, apply heat and create beautiful 3D imagery.
Include a simple metallic finish with the Classic Silver.
The Nuvo Embossing Powders are a simple way of adding depth to your projects, taking them to the next level with a glossy dimensional finish with the following features - 
✓ 22ml (0.7 fl oz) bottle
✓ Use a stamp with ink, apply the embossing powder and apply heat
✓ Creates fantastic dimensional designs with a glossy finish
✓ Available in a variety of colours
✓ Sturdy see-through plastic jar with a screw lid to keep the powder in a good condition when not in use
✓ Jar has a large opening - easy to return excess powder to the jar