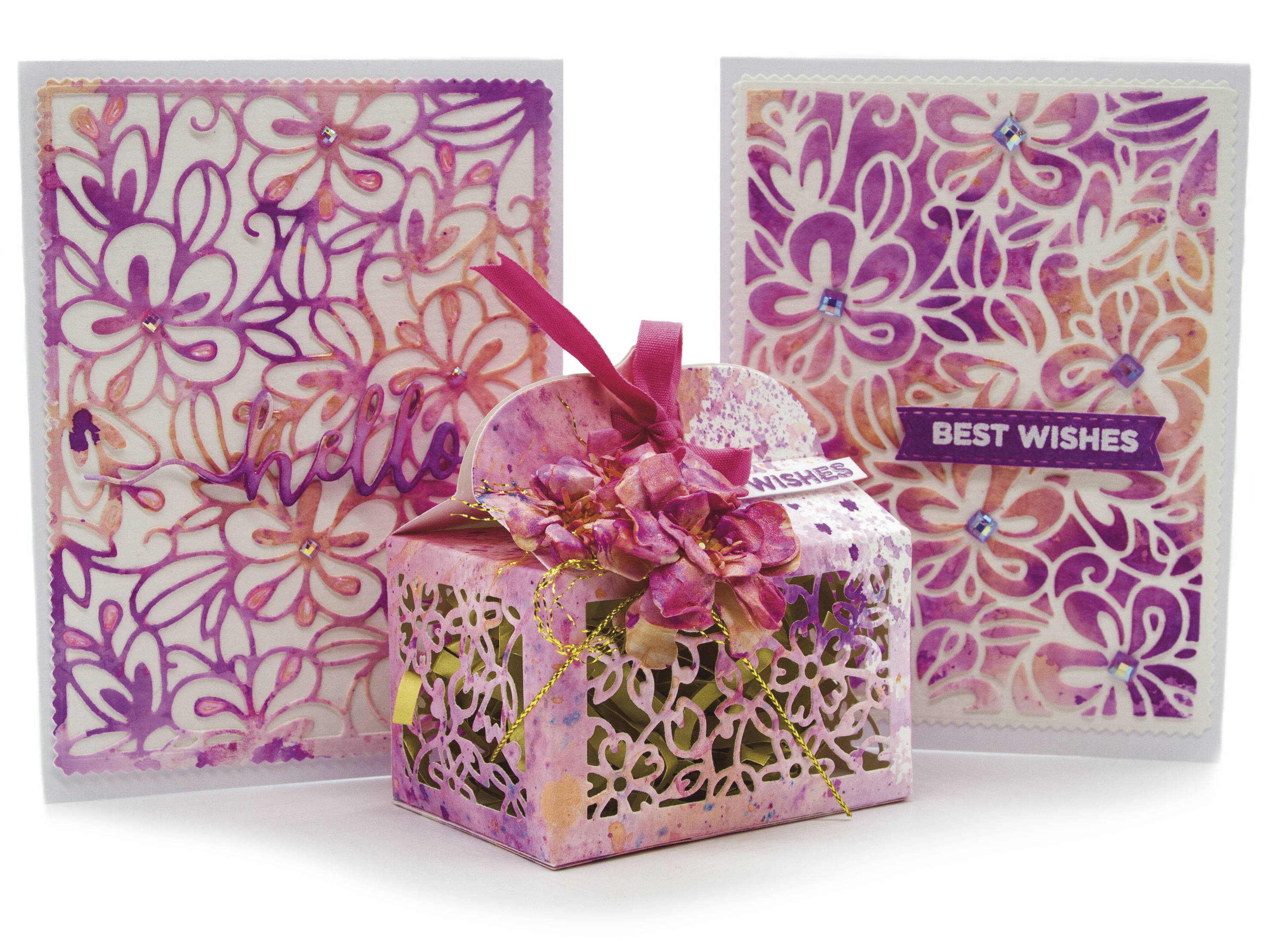 Introducing all of our brand new dies, including the loveable Adorables Die & Stamp range featuring a host of cute characters, sentiments and accessories. There's also Patterned Panel dies, new Stencils perfect for mixed media and a look at our stunning Memory Book Collection to preserve and present your treasured memories.
---
Introducing Adorables - our brand new stamp & die character sets! Create super-cutesy, beautiful compositions with Adorables characters, elements and fun sentiments. Each set contains lovable characters in a variety of playful poses alongside elements perfect for adding details to your scene and a range of text sentiments designed to convey the ideal message! Stamp with Nuvo inks and colour with Nuvo pens to create your ideal scene. Looking for dimension in your designs? Die cut your Adorables stamped characters with our Adorables die sets and layer to make your designs stand out from the crowd!
---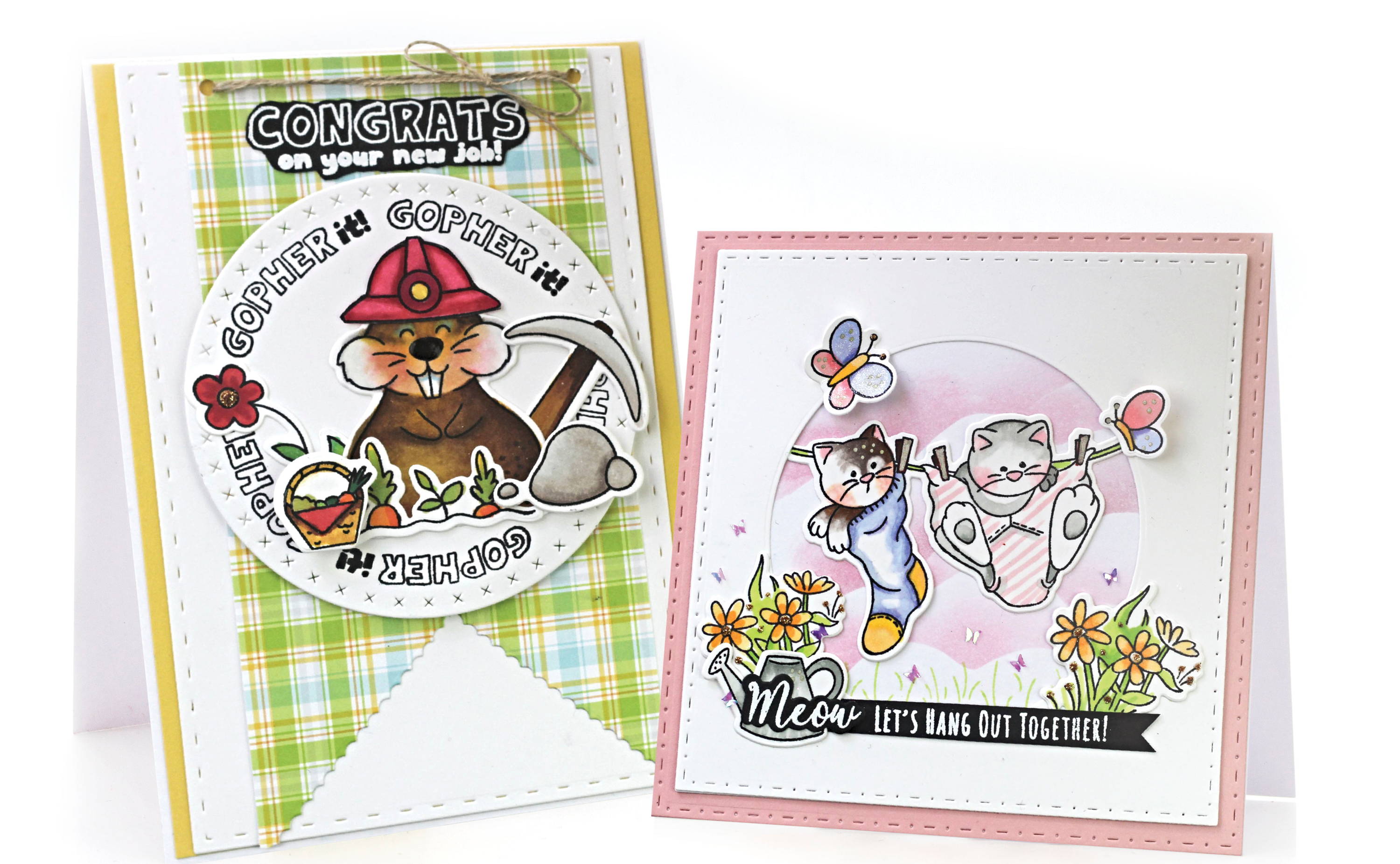 ---

---
Our gorgeous Patterned Panels feature six detailed patterns featuring florals, geometric shapes and modern styles! Each set contains two dies - a decorative frame and an intricate pattern die. The useful Verso edges enable them to mix and match with other designs in the range. Use the outer edge as a stunning frame, or use the detail die to create repeating patterns to cover a large area or a decorative background.
---
---

---
Designed for added style, our patterned stencils are perfect for use as a background to enhance any craft project. Available in three modern patterns featuring floral, art deco and stylish designs, this new collection is the perfect size to fill a 4.25" x 5.5" base card. Ideal to use alongside Nuvo inks and mousses to create stunning mixed media masterpieces or subtle greeting card backgrounds!
---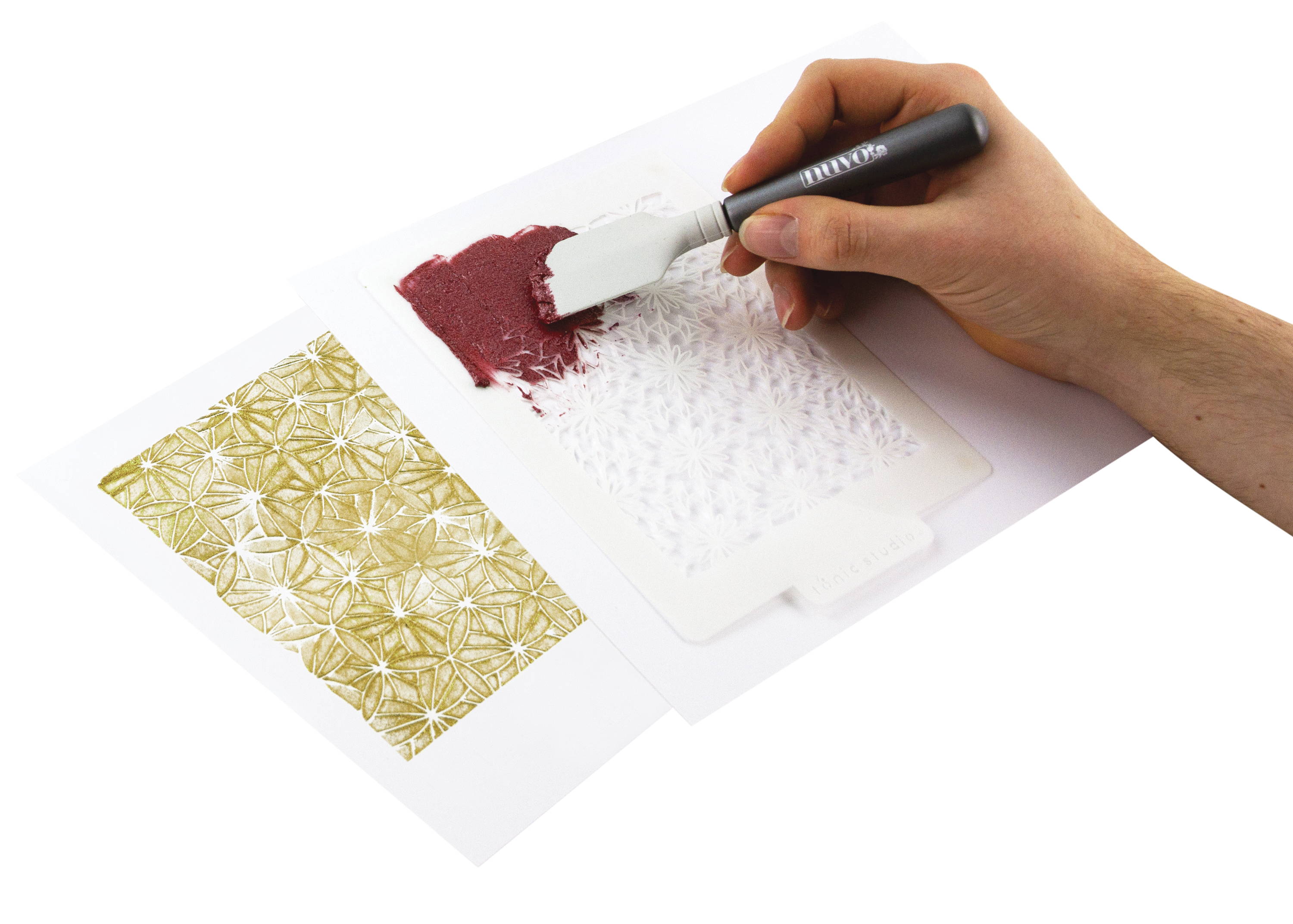 ---

---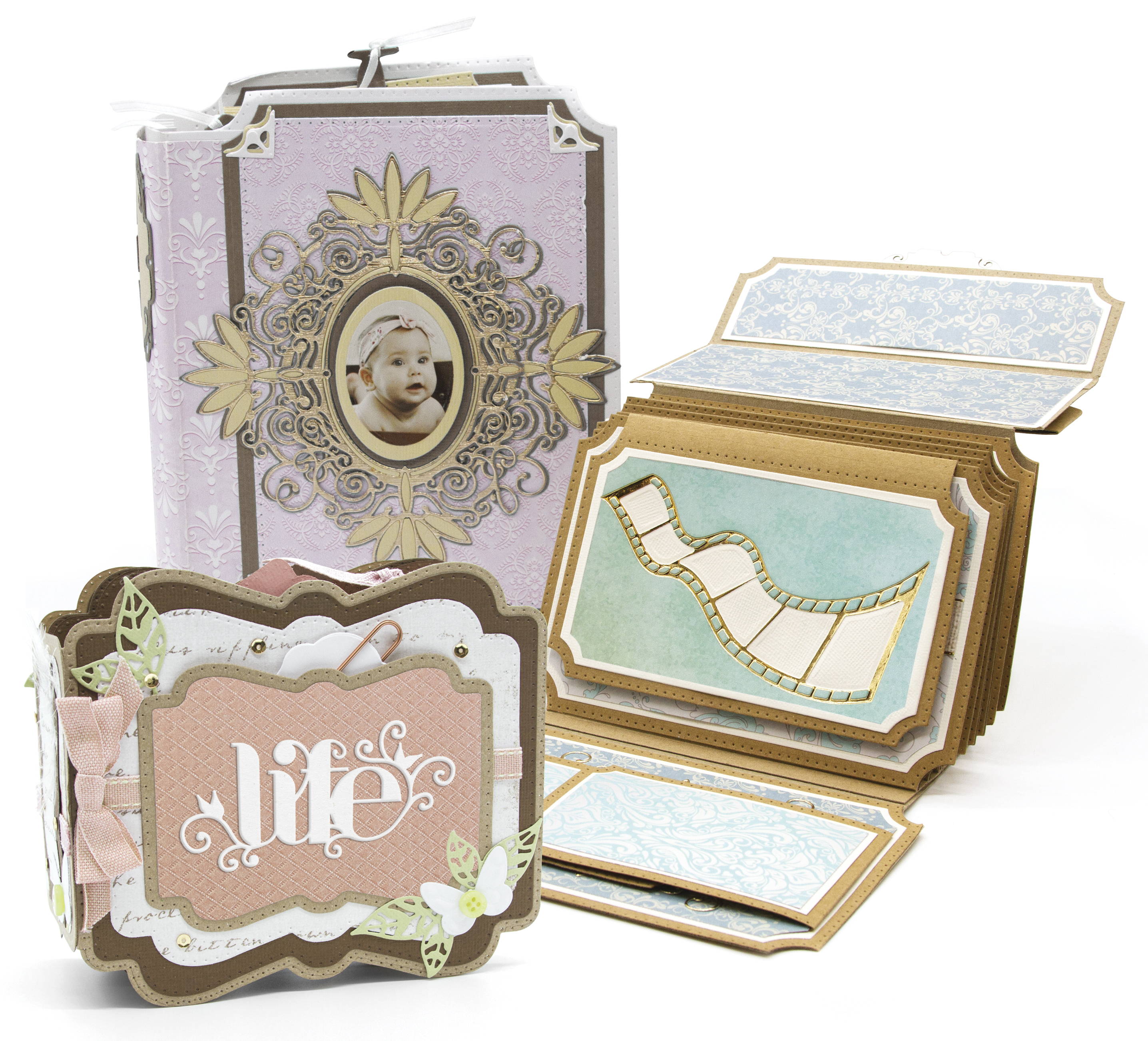 Create stunning keepsake books with our gorgeous Keepsake Book Maker and Memory Book Maker Die Sets. Use our 2278e Base Creator or 2118e 2278e Base Creator to cut your covers and leaves and our 2279e Simple Spines die set to effortlessly create your keepsake spine. Add fun details and decorate with our 2280e Photos & Filmstrips Die Set and 2281e Tabs & Paperclip Die Set. Customise your books full of photos, memories and notes to create incredible projects or special gifts for a variety of special occasions!
---
---

---
Part of our popular Dimensions range, the Graceful Marquee Box and Delicate Gesture Box are the perfect additions for your 3D crafting collection. The Gesture Box is the ideal table decoration or place setting, complete with pretty swirling details and Verso panels providing you with three different variations. The Marquee Box is perfect as a gift box, with gorgeous intricate patterns on its Verso patterns giving you the potential to create some stunning gifts!
---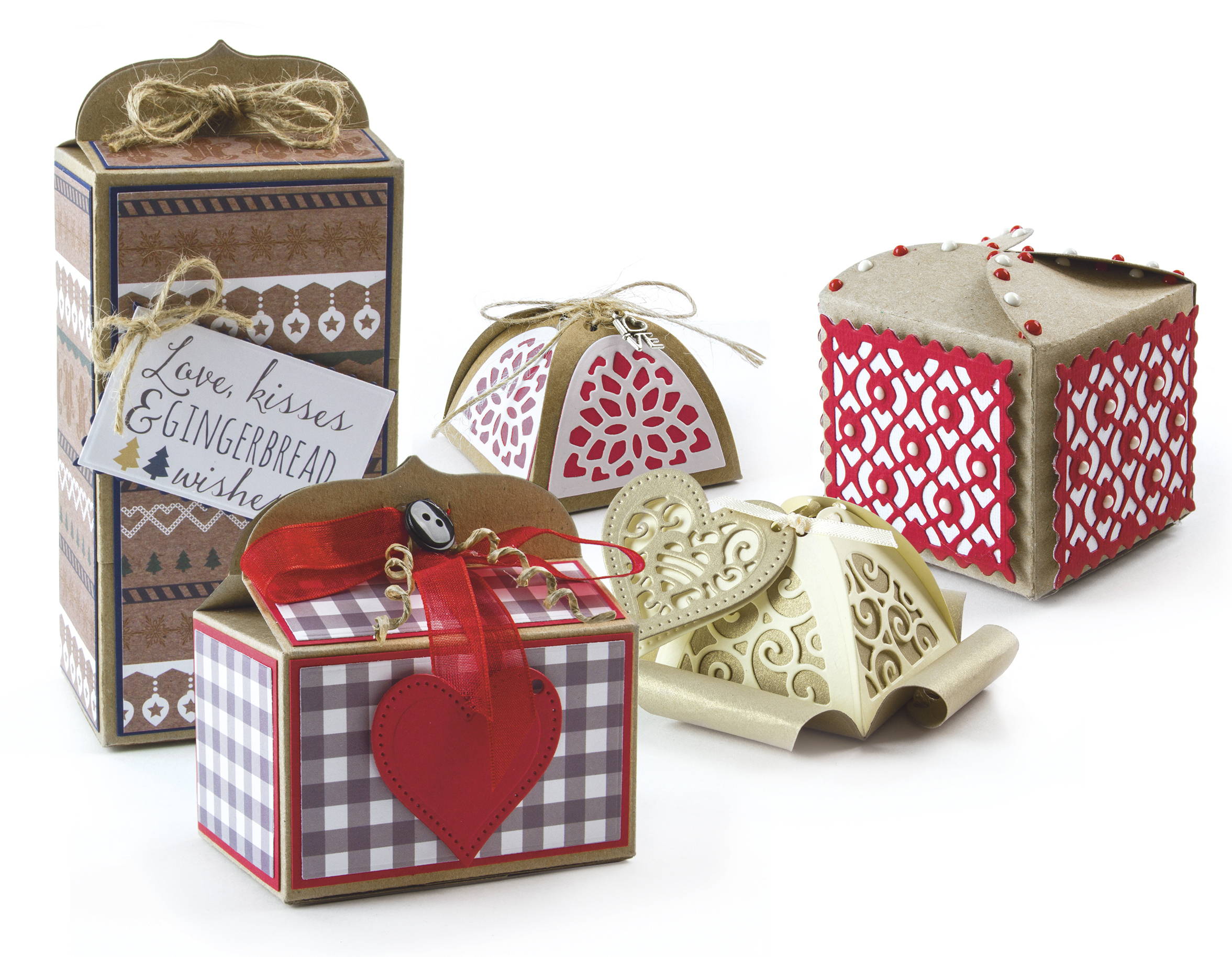 ---

---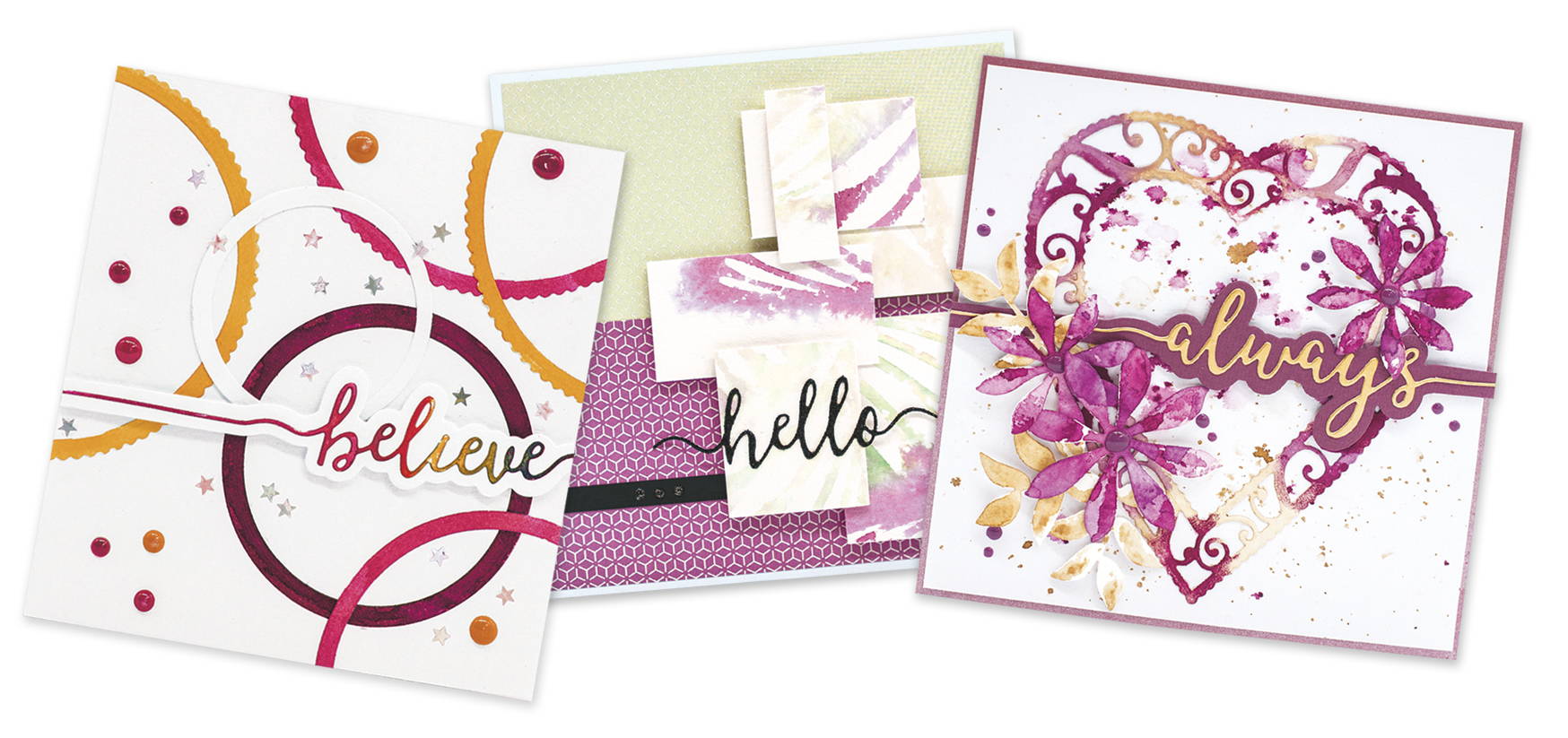 Introducing 7 brand new simple sentiment dies. Each sentiment is designed to fit either a 6" x 6" or a 5" x 7" card front and each set features an extra outer frame die – perfect for creating back plates or apertures for your sentiment. Designed to cut clean, simple statements, this collection creates script embellishments when creating elegant, cute, smaller cards.
---
---