It's our 17th birthday! We're so excited to celebrate with you and bring you some incredible new products presented by Jodie and Paula only on Hochanda. Join us for 11 days of brilliant shows featuring gorgeous Dimensions boxes, brand new Media Dies, sparkling Nuvo Pure Sheen products and much, much more. Plus, it may be our birthday but we're bringing the gifts! Don't miss the chance to receive some exclusive items when you make a purchase during corresponding shows. Scroll down and see our brilliant birthday collection and mark the dates and times in your diaries!

Thank you for your continued love, support and creativity for almost two decades - here's to the next 17 crafty years!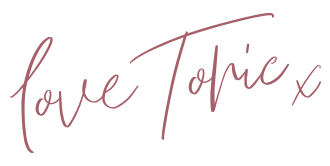 ---
---

Our brand new Media Die Sets are perfectly designed to create mixed media embellishments, frames, strips & decorations. Ideal for cutting cardboard, greyboard, leather, foam board or fabric! Beyond papercrafting, these deep edge dies will cut a range of media, enabling creative crafters to produce stunning artworks from all manner of household materials!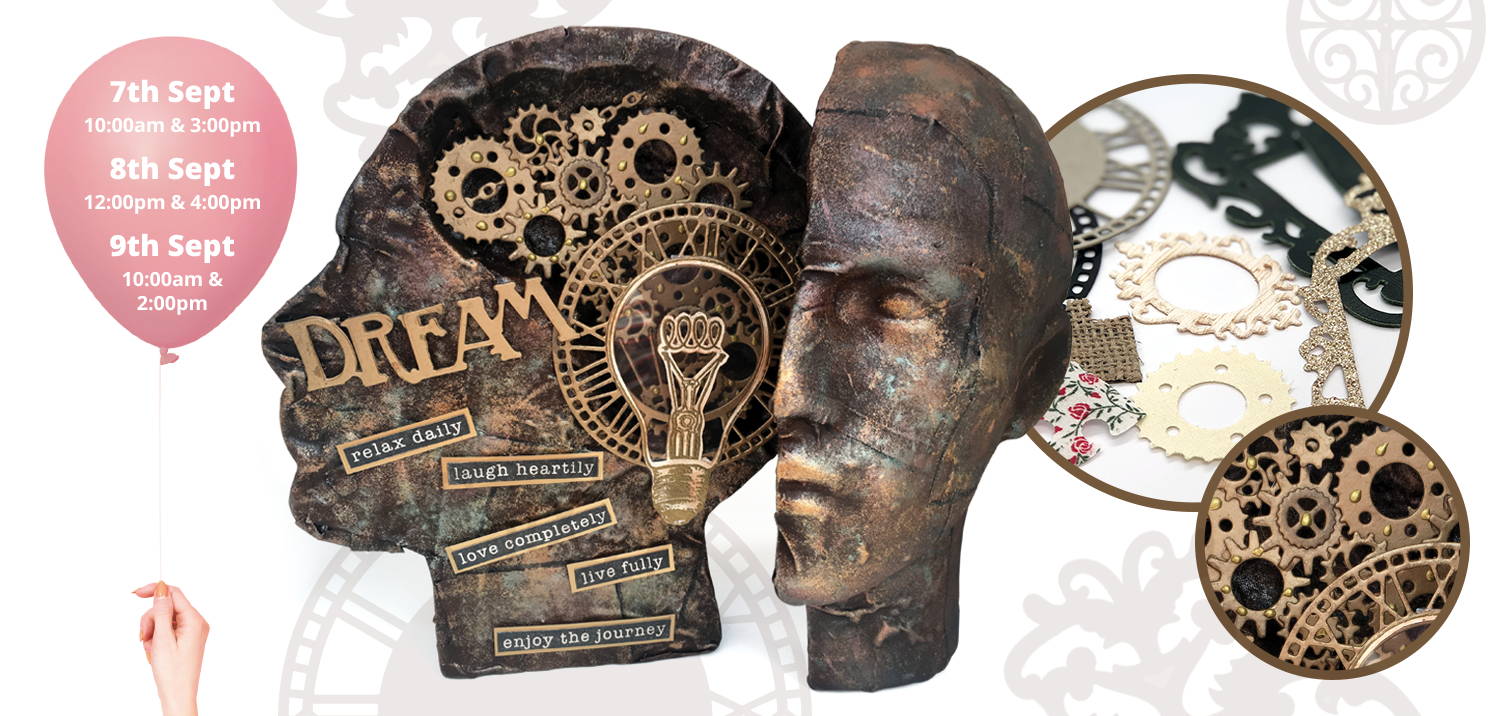 ---

Create beautifully realistic 3D flowers with our brand new die & stamp sets! This gorgeous collection includes 3 floral die sets, 3 decorative swirl die sets and 3 floral stamp sets. Each petal set contains 5 dies including a unique stamen die, and you can mix and match between sets to create your own floral masterpieces. Each petal set has a matching clear stamp set available to add beautiful details to your creations!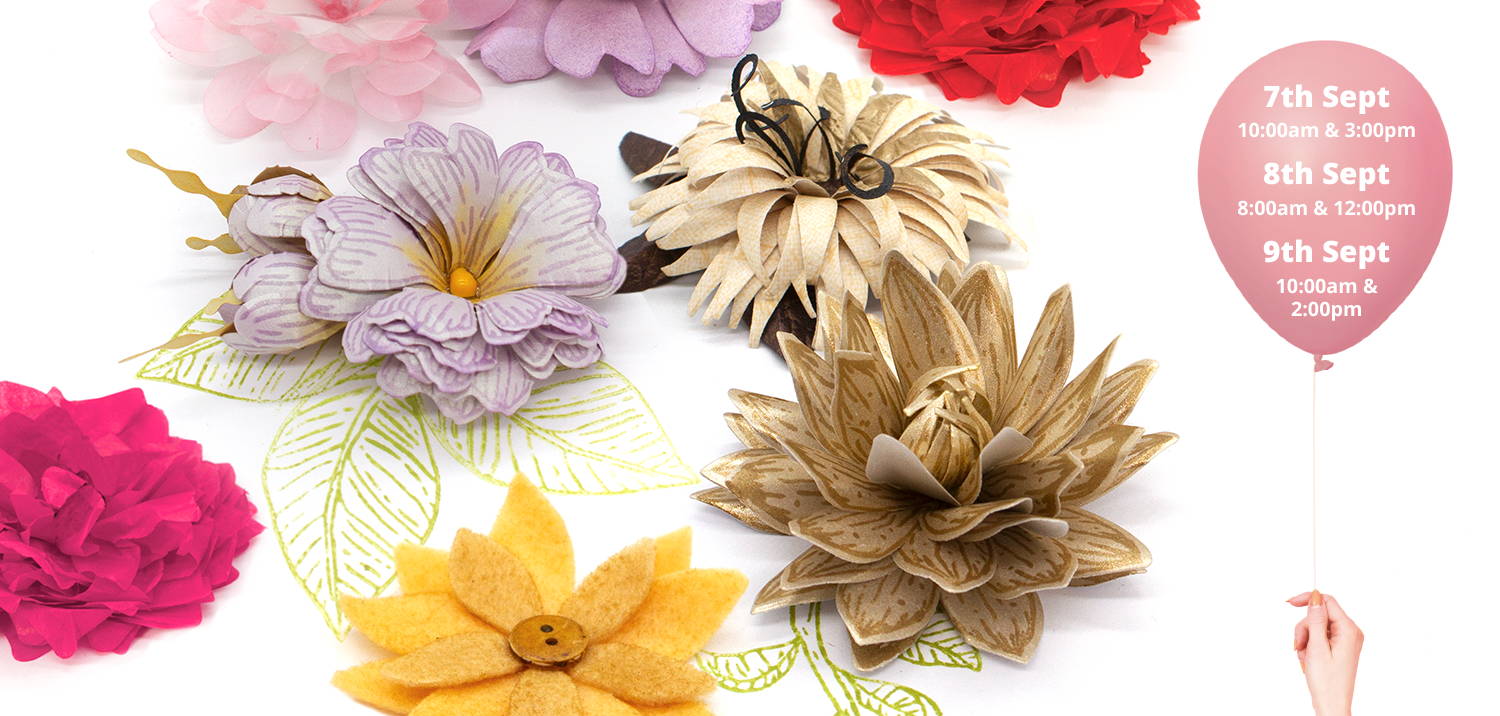 ---

We're bringing you two incredible new Dimensions Gift Boxes - the Terrarium Gift Box and the Hamper Box! The Terrarium Gift Box comes packed with lots of different panel designs to create a truly unique die set. Sometimes the classics are the best as demonstrated by the Hamper Box, giving you the opportunity to create a beautifully traditional or stunningly modern Hamper.
---

The Winter Spruce Shaker Die Set is a beautiful shaker card set with multiple layering options and lots of lovely embellishments, ideal for creating a wonderfully festive card! It has been designed to pair perfectly with the Winter Spruce Blister, and finished off with the Nuvo Pure Sheen Christmas confetti, sequins and glitter for a mini shaker masterpiece!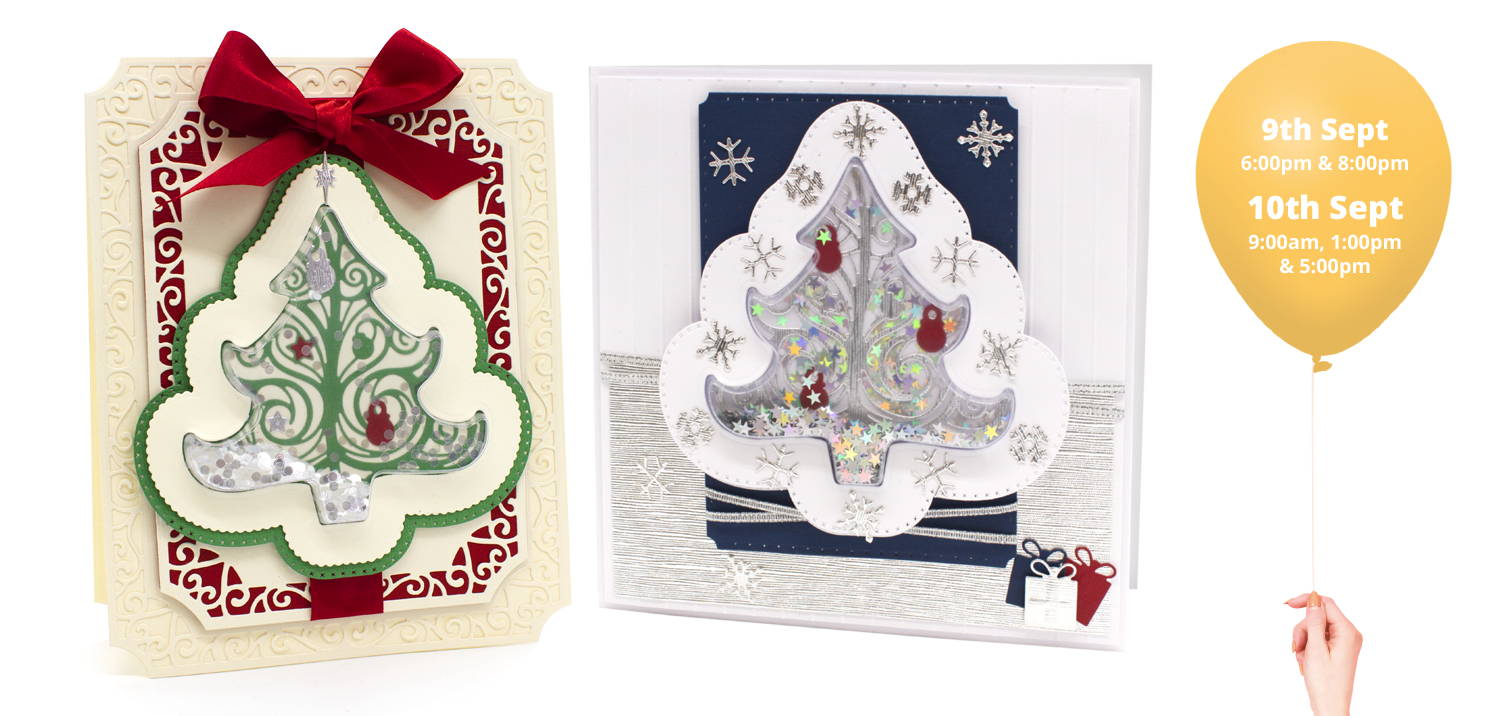 ---

Add festive sparkle to any craft project with the Nuvo Pure Sheen Christmas collection! The 24 beautiful varieties of themed colours and shapes are available in 35ml bottles. The amazing glitter has shimmering finish is perfect for stencils to add new glistening dimension to your designs, while the Confetti and Sequins work brilliantly in shaker cards or for adding that additional sparkle.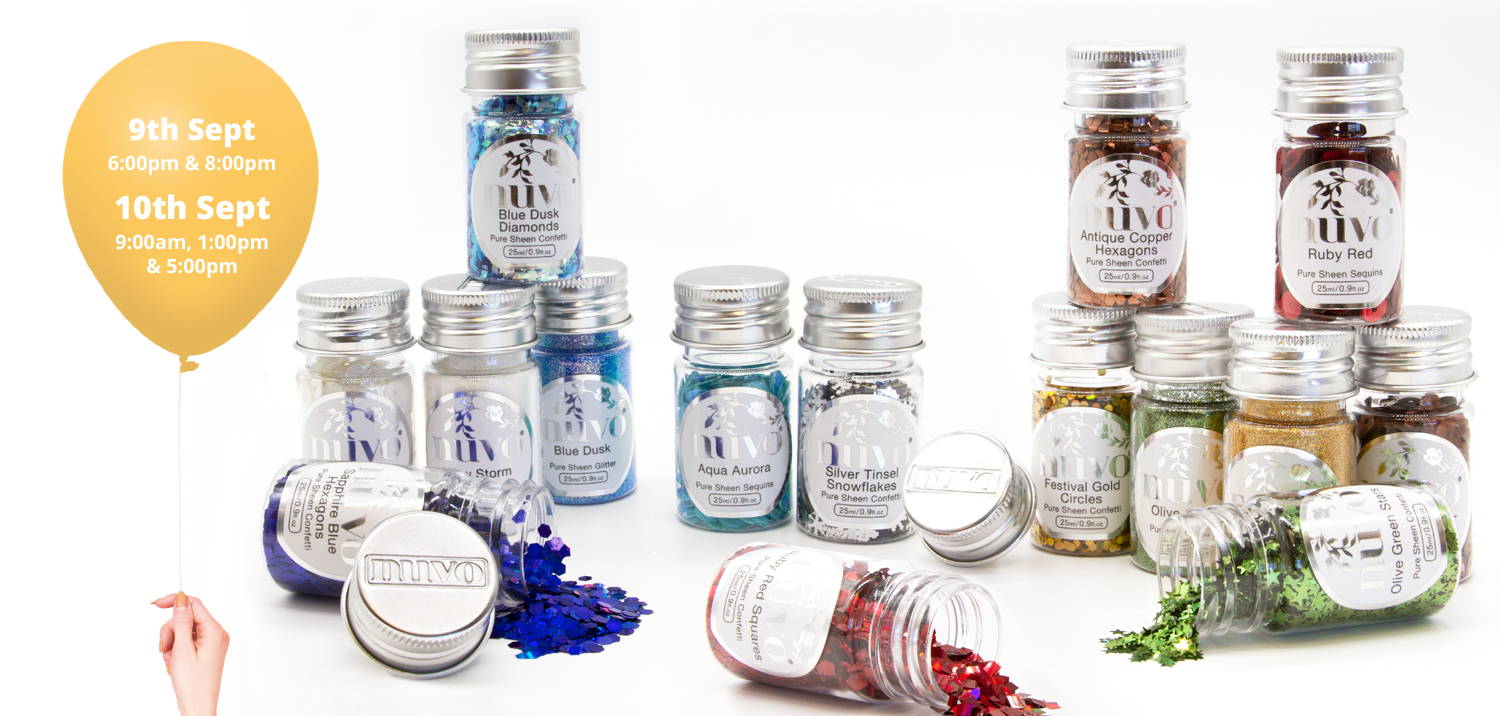 ---

The Nuvo Expanding Mousse is perfect for adding unique textured details to your mixed media cards and projects. Available in 8 metallic colours, each provides a lustrous shine thanks to the highly-pigmented mica powder. It can be used as a normal embellishment mousse with or without a stencil, but when heat is added the mousse expands and is covered with a bubbling texture.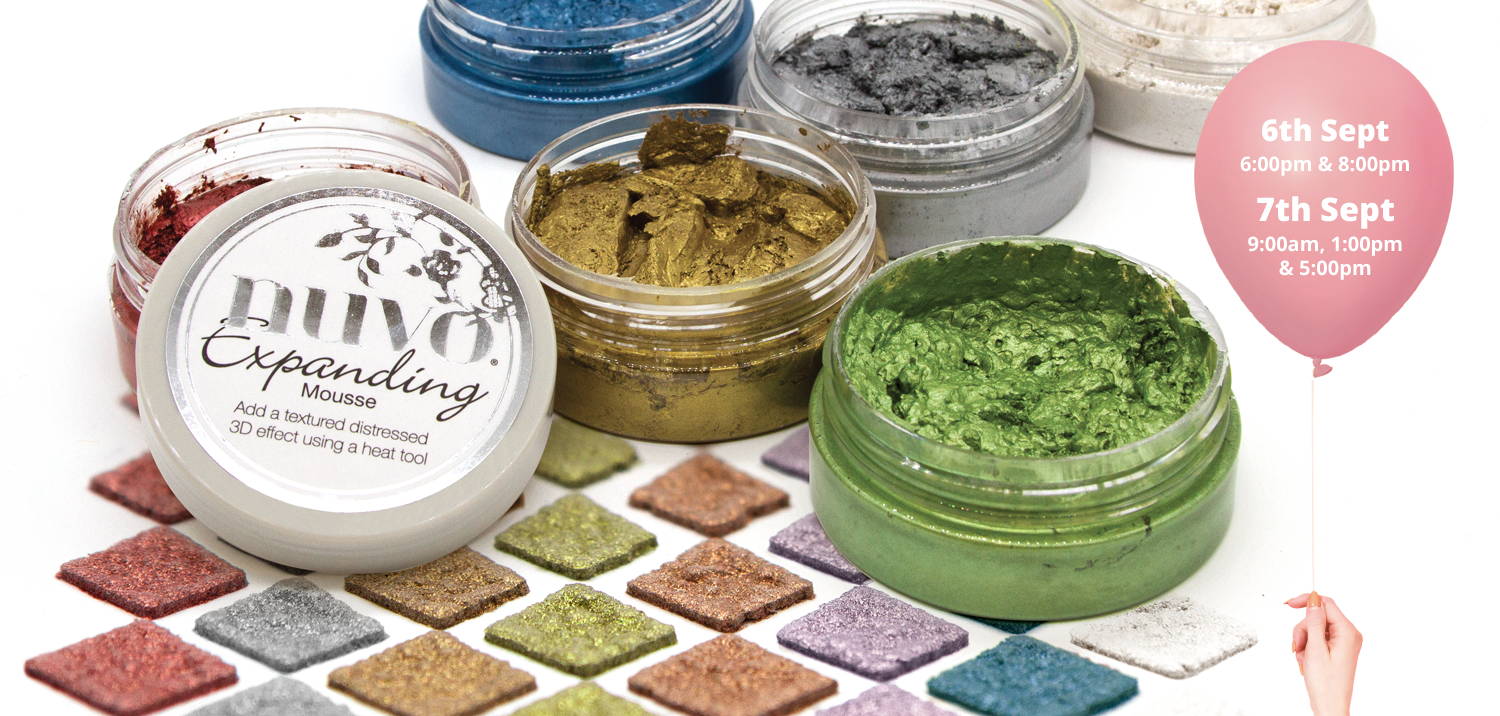 ---

Introducing the Nuvo Vintage Drops - the embellishment you love now gives you a gorgeous matt effect on your cards and projects. Available in 8 stunning colours in an exclusive new bottle design, the unique palette features muted shades to give you subtle details and a perfect vintage finish.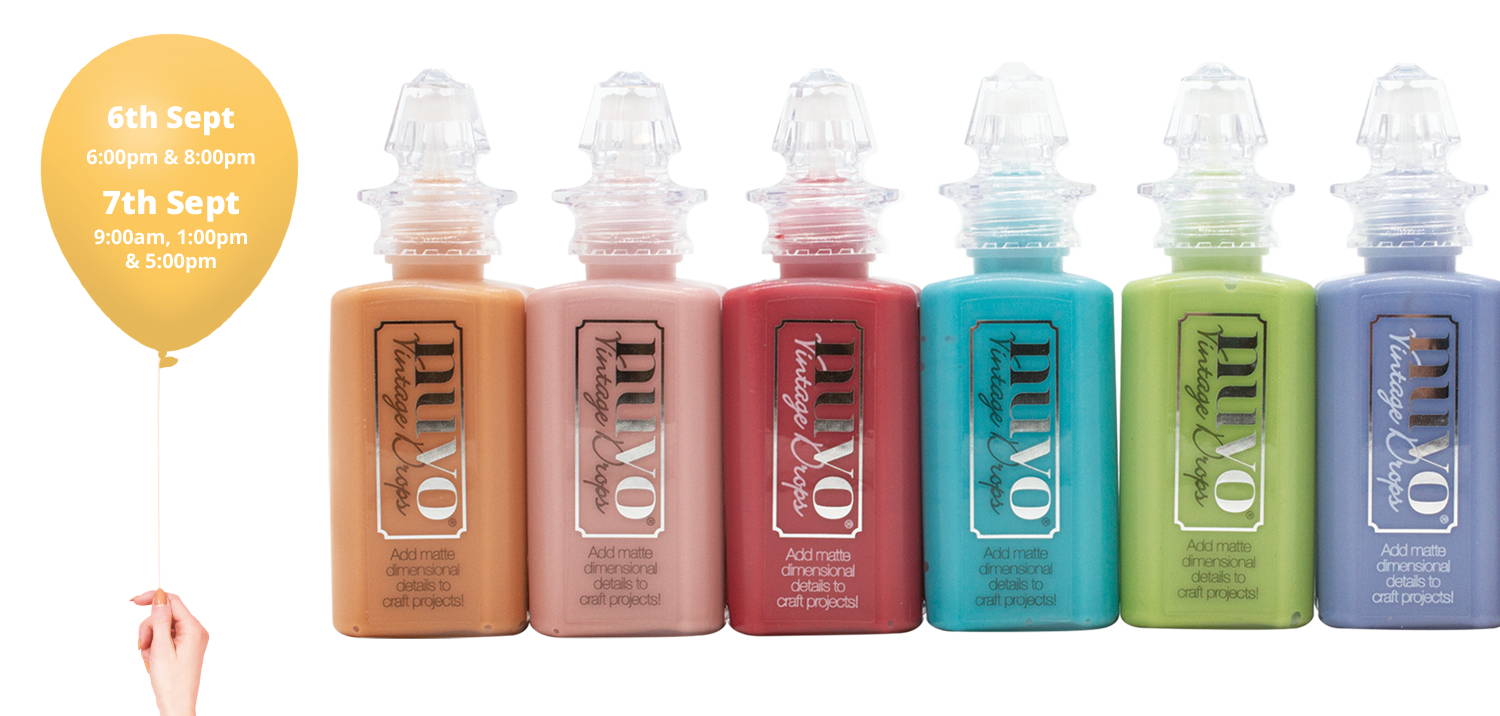 ---

Making the perfect keepsake wallet to store your most cherished memories has never been easier with our brand new Legacy Keeper Wallet Die Set. Effortlessly create a three-dimensional wallet, perfectly sized to sit comfortably within your Keepsake book. This set includes 32 dies to make perfect little wallets, ideal for storing photos, menus, to-do lists, note cards and much more. Mount onto a page of your Keepsake book to create a delightful hidden project within a project!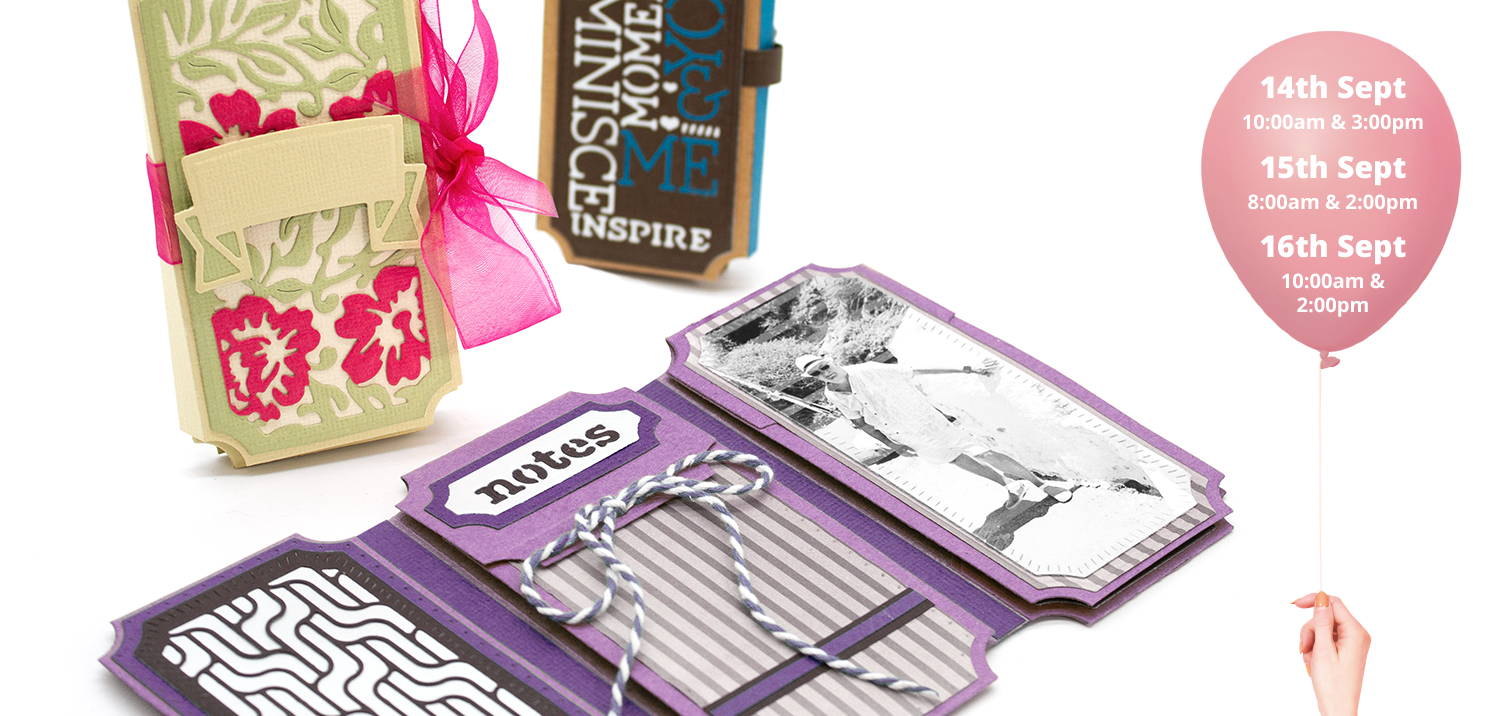 ---

Our Craft Perfect 6"x6" Card Packs feature some of our favourite varieties of card in a versatile 6"x6" size, perfect for any card or project. With 5 themed books and 24 sheets in each, choose from the gorgeous textures of Speciality Card, the glossy and satin sheens of Mirror Card or the glistening finish of Pearlescent Card to bring your ideas to life!
---