Table Tidy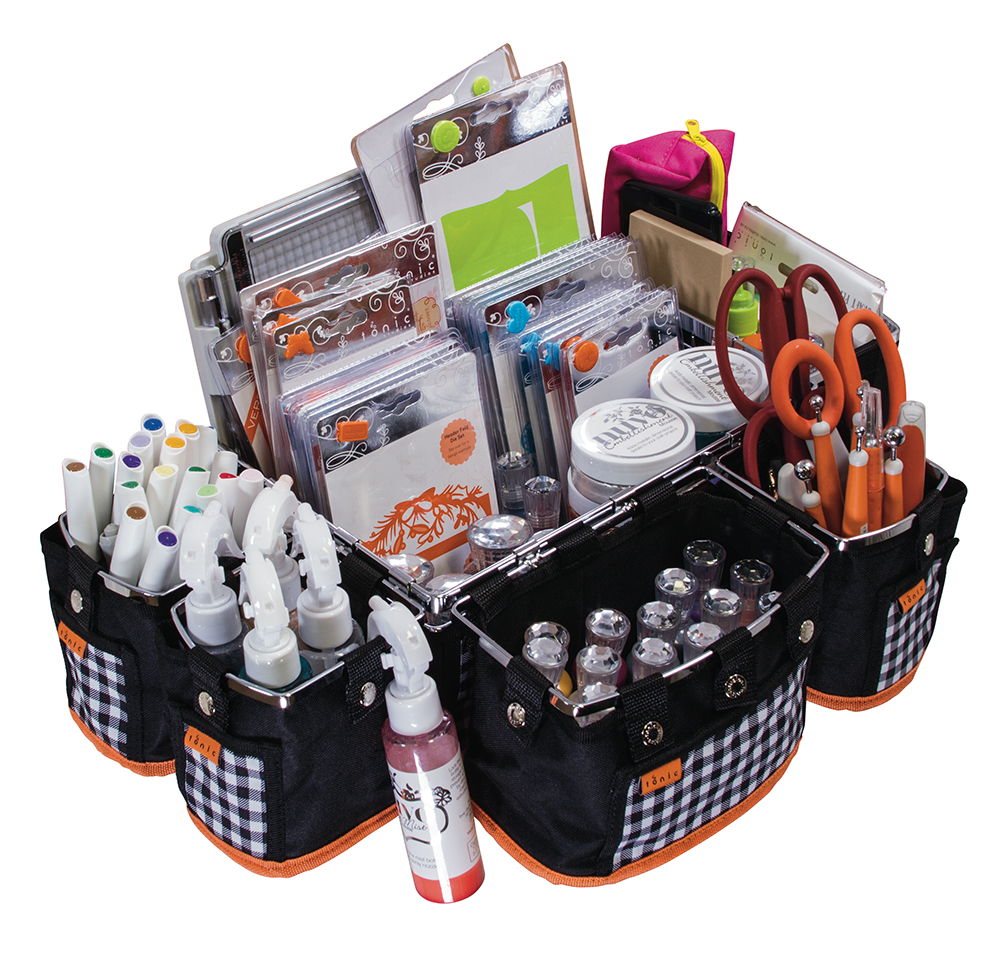 Introducing the brand new Table Tidy from Tonic Studios. The perfect storage solution for organising cluttered craft rooms!
This fabulous modular system allows you to add double and single pockets to expand as required.
The frame is chrome finished solid steel frame and effortlessly clips to the table/craft desk (edge thickness: min 15mm/max 60mm). It features removable and hand washable fabric and a reinforced base.
Runner-up of Creative World's Creative Tool of the Year 2017.
●  Fits design thickness of 15-60mm.
●  Organise your craft/office/sewing/art or general desk
●  The Main Caddy pocket is 12x30x19.5cm
●  The Double Pocket is 12x18.5x10.5cm
●  The Single Pocket is 12x9x10cm
●  Have any combinations of Pockets to suite your needs
●  The frame is made of solid steel with a chrome finish
Main Caddy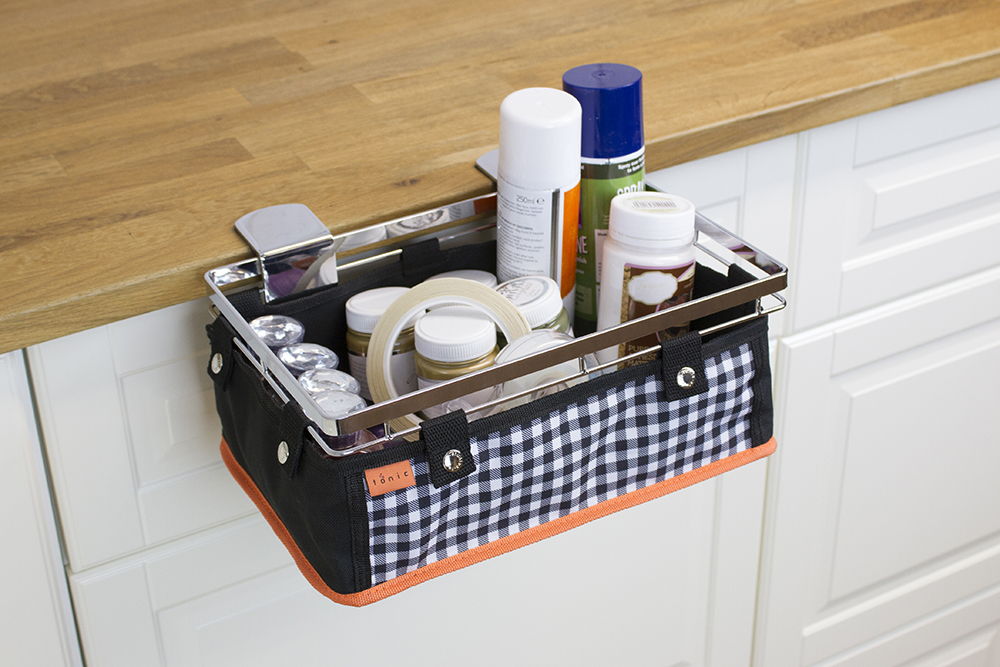 The box contains one Main Caddy to fit this fully modular storage system. It's perfect for storing larger craft items such as glue and paint pots, cannisters, glitters, yarn, fabric, notebooks and other essential craft items.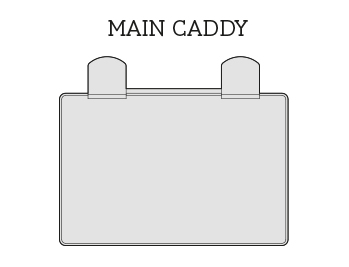 Double Pocket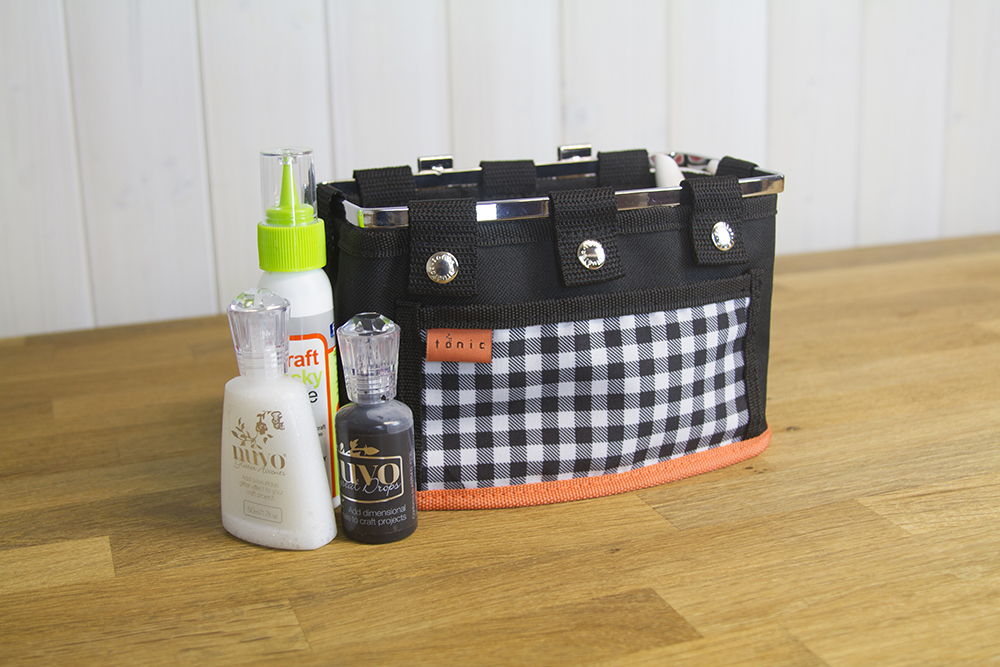 The Double Pocket is perfect for medium sized craft items, and clips onto the side on the Main Caddy. Use it to store your glues, embellishments, stapler, mobile phone, keys, cotton etc.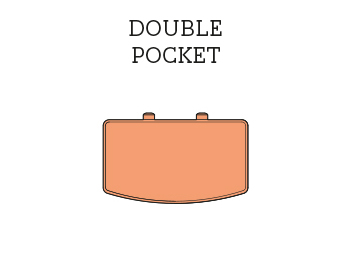 Single Pocket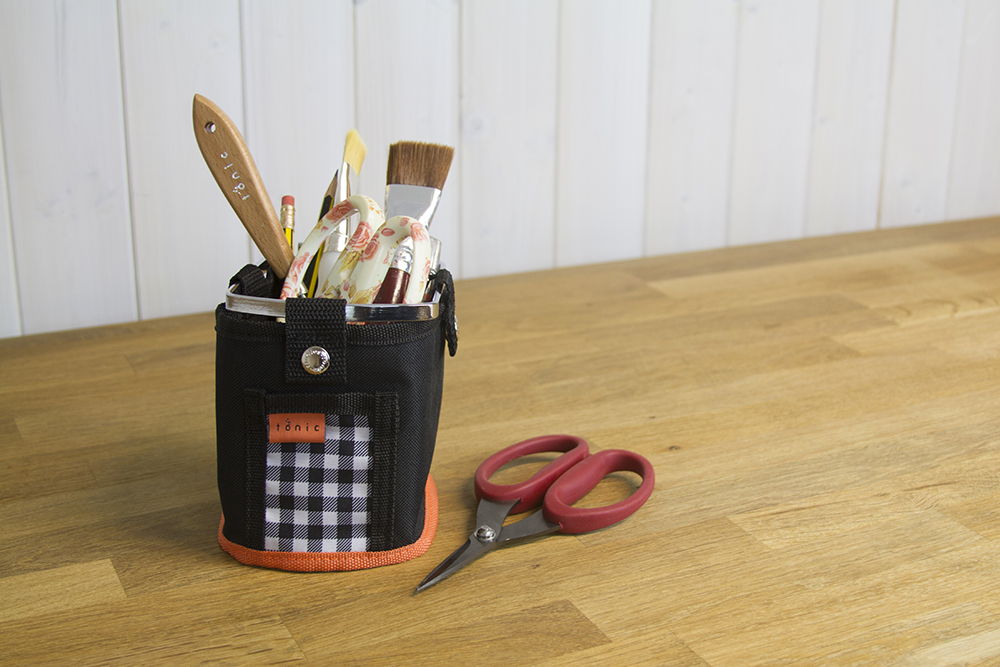 The Single Pocket is ideal for storing the smaller craft items such as pens, pencils, scissors, paint brushes, knitting needles the list is endless. Clip it onto the Main Caddy to suit your needs.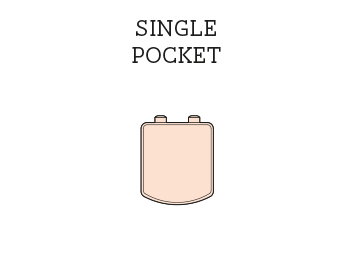 Single and Double Pockets clip easily onto the Main Caddy.
Example Configurations

Combine elements from the Table Tidy family of products to create the perfect configuration for your craft desk!

Product Dimensions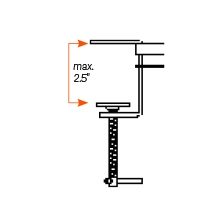 The Main Caddy comes with clamps that have a max thickness of 2.5inches/ 60mm which is suitable for most table tops. 
---