Aqua Flow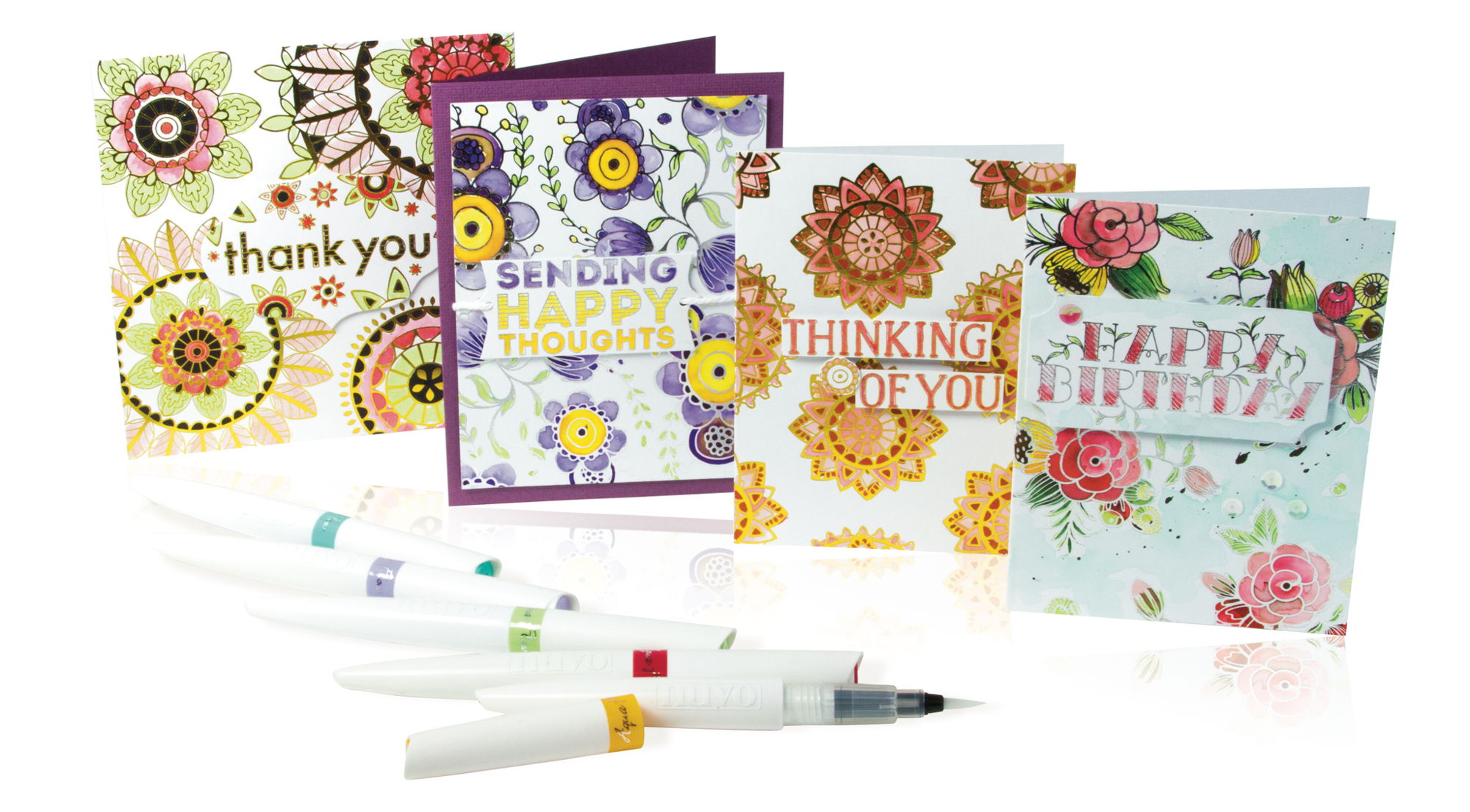 Nuvo Aqua Flow and Craft Perfect Foil Card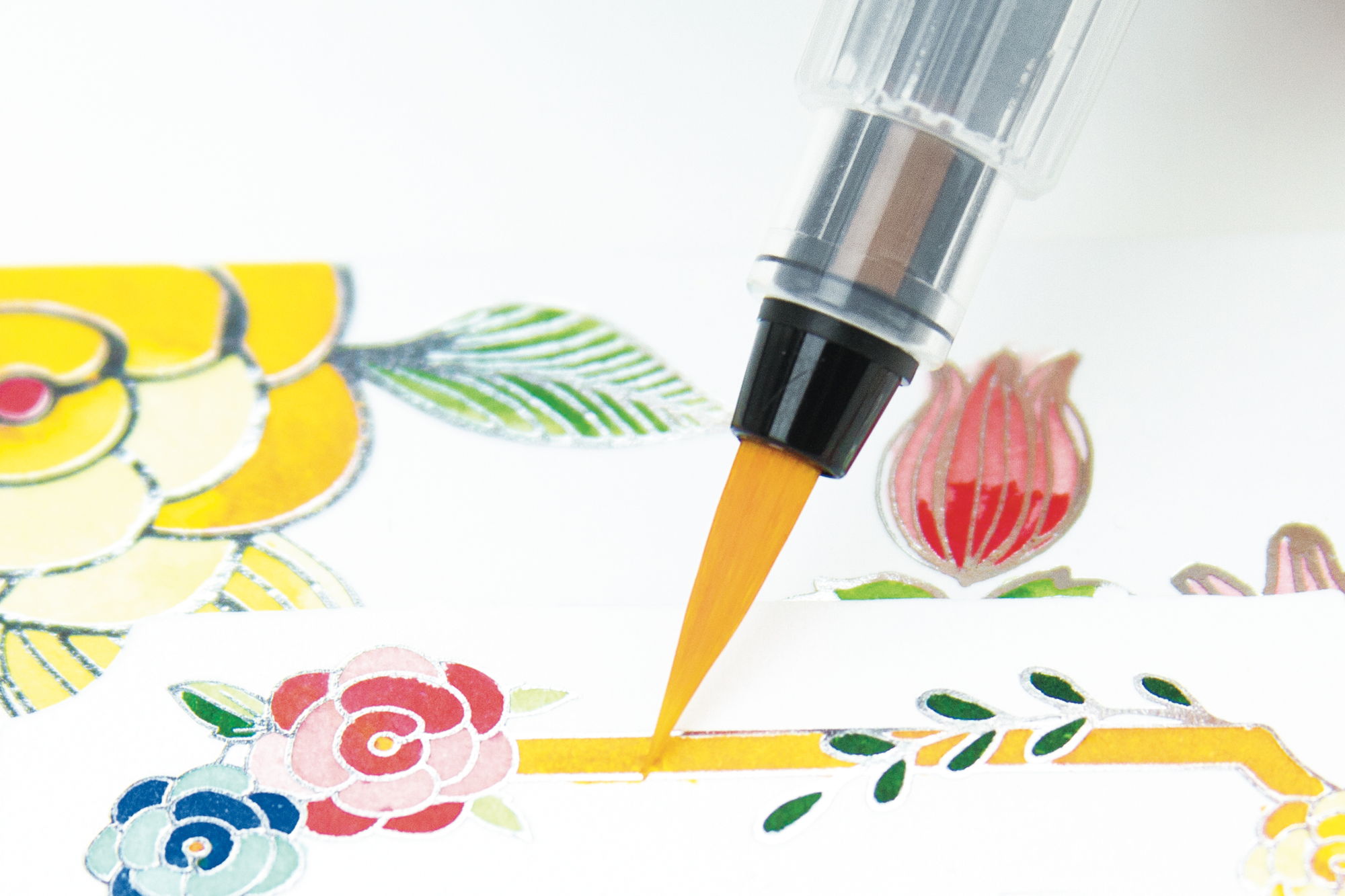 Perfect application
Our Aqua Flow pens feature a smooth brush nib, giving your creation a range of original strokes and beautiful blends. The familiar paintbrush tip allows for small, light details or broad, sweeping marks.
Bold palette
The pens are available in a range of vivid colours for you to experiment with, thanks to the highly-pigmented inks which are bursting with colour. A small amount of ink can deliver a vibrant finish, and the colours can be blended with water to unveil a variety of shades.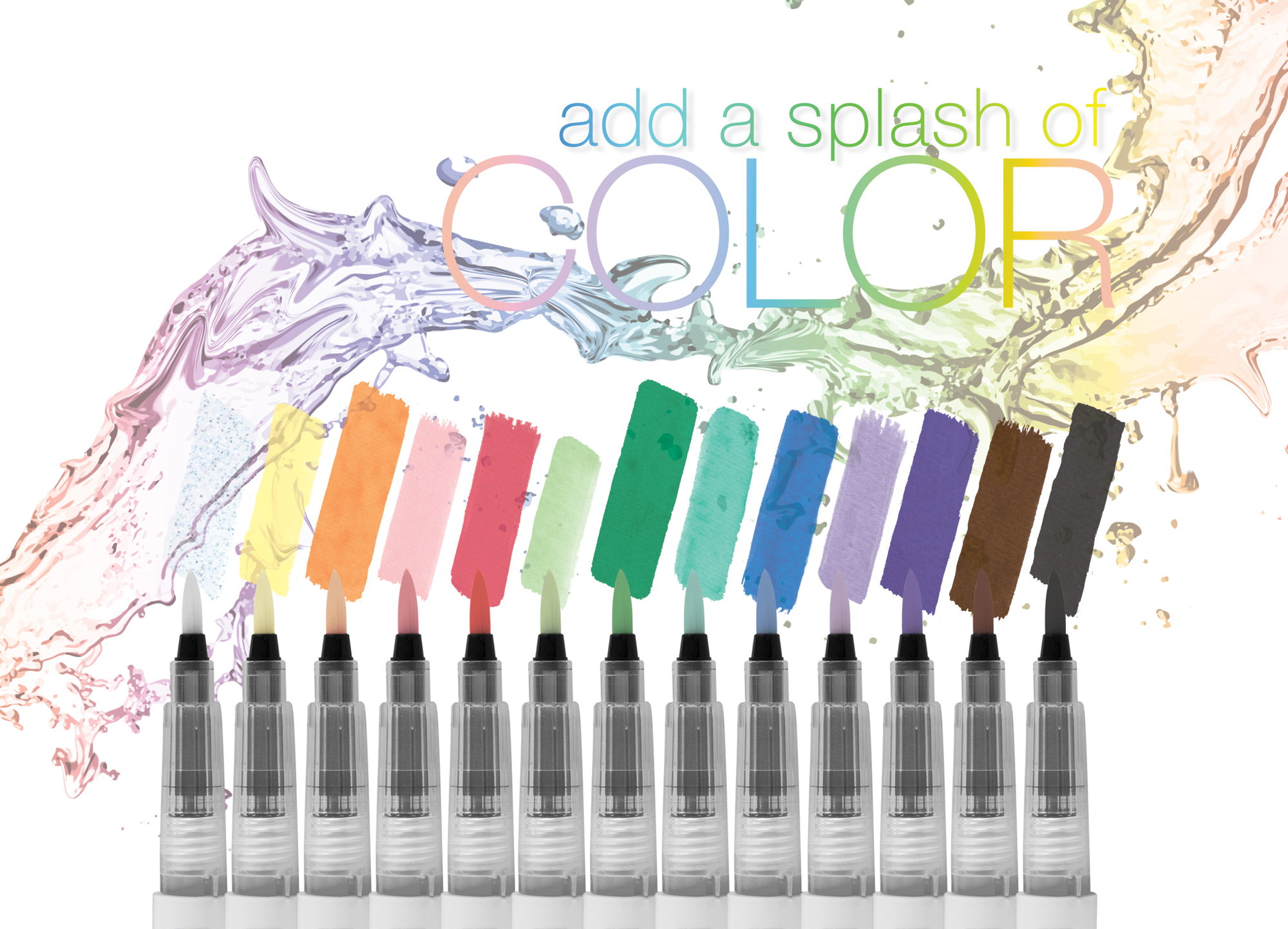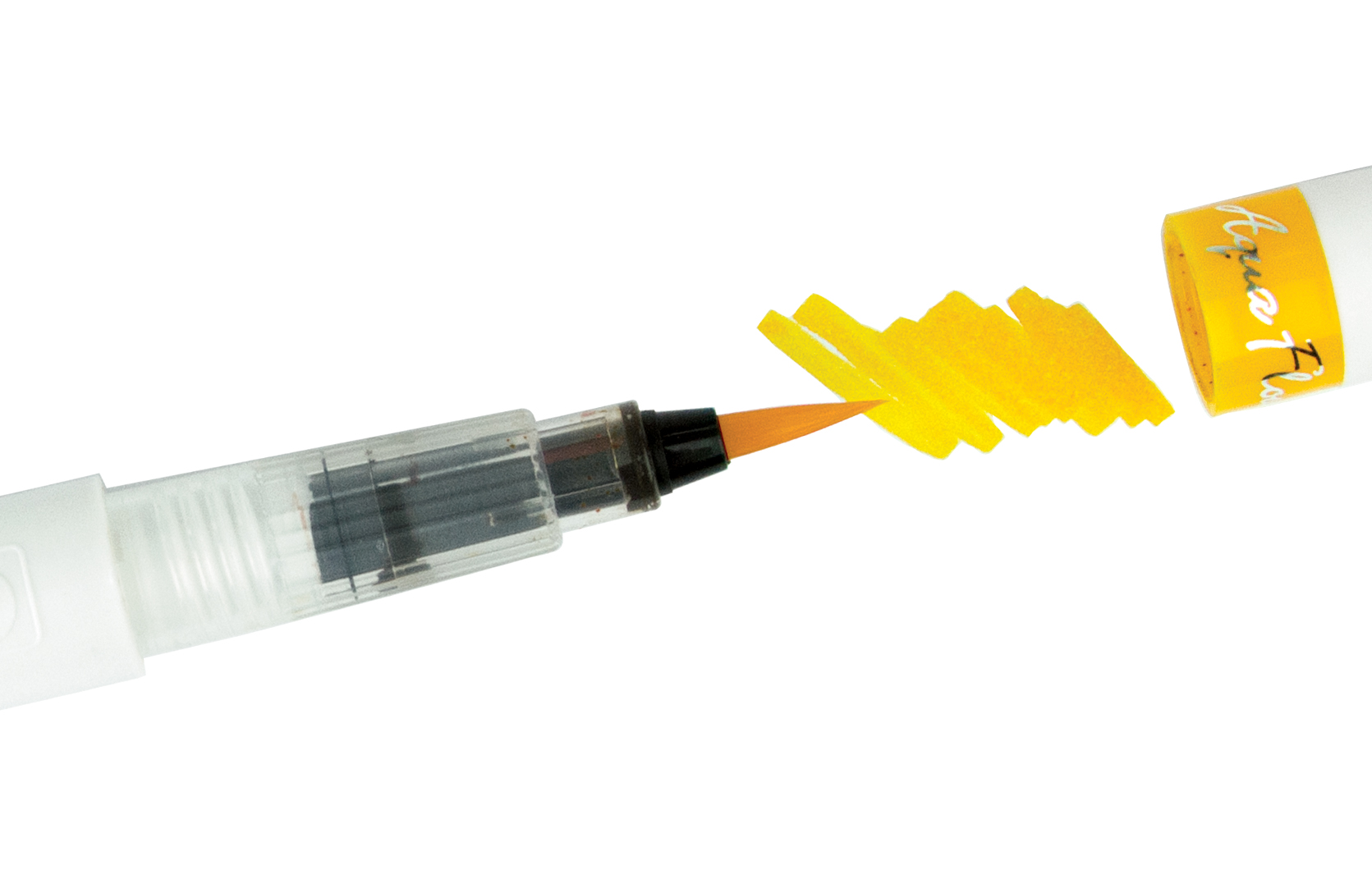 Precise control
The unique reservoir holding the ink can be flooded by pressing the soft barrel, allowing you to control how much is released. Fill the reservoir to unleash a wash of colour, or press a little for a more refined detail.