Adhesives
Nuvo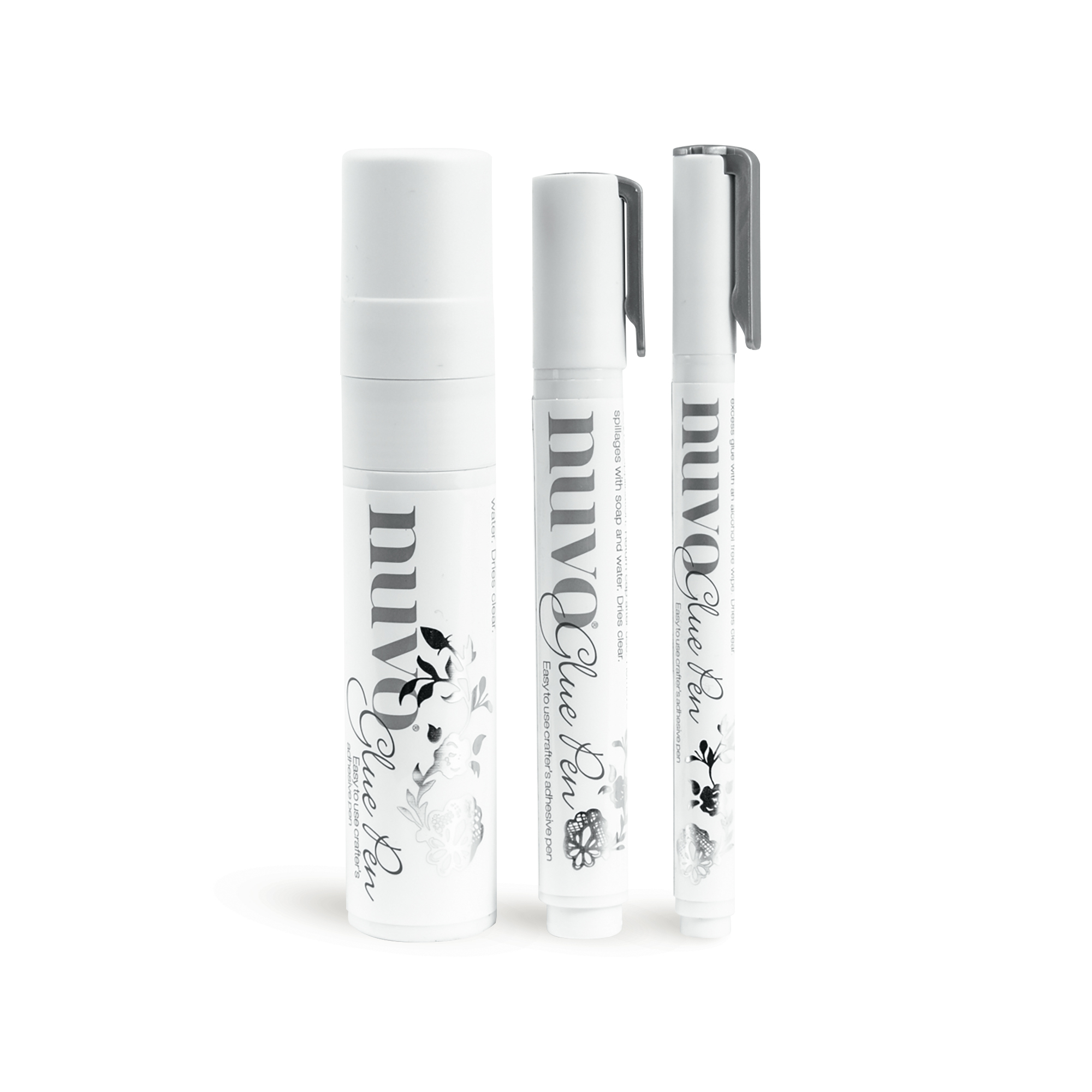 The unique nibs of the Nuvo Glue Pens drift across projects to precisely add rich detail, drying clear for a cleaner finish. Ideal for use with our Nuvo Glitters and Gilding Flakes, the fine-tip pen works effortlessly with detailed projects and die-cut shapes which need a little extra care. The medium and large tip pens in the range feature a thick fibre nib to cover greater areas with ease. To add more glue, simply push down on the nib to refill.
Available in fine, medium & large.
The Nuvo Deluxe Adhesive is a water-based clear drying glue that works on multiple surfaces such as paper, card, foam, acetate, and MDF. The 60ml bottle and nozzle are engineered to sit perfectly in your hand, giving you a comfortable and controlled application. The nozzle is precise enough for fine detail while being durable enough for larger surface areas. The easy application of this craft essential makes it a must for beginners and experienced crafters alike.

60ml/2fl.oz bottle
Tonic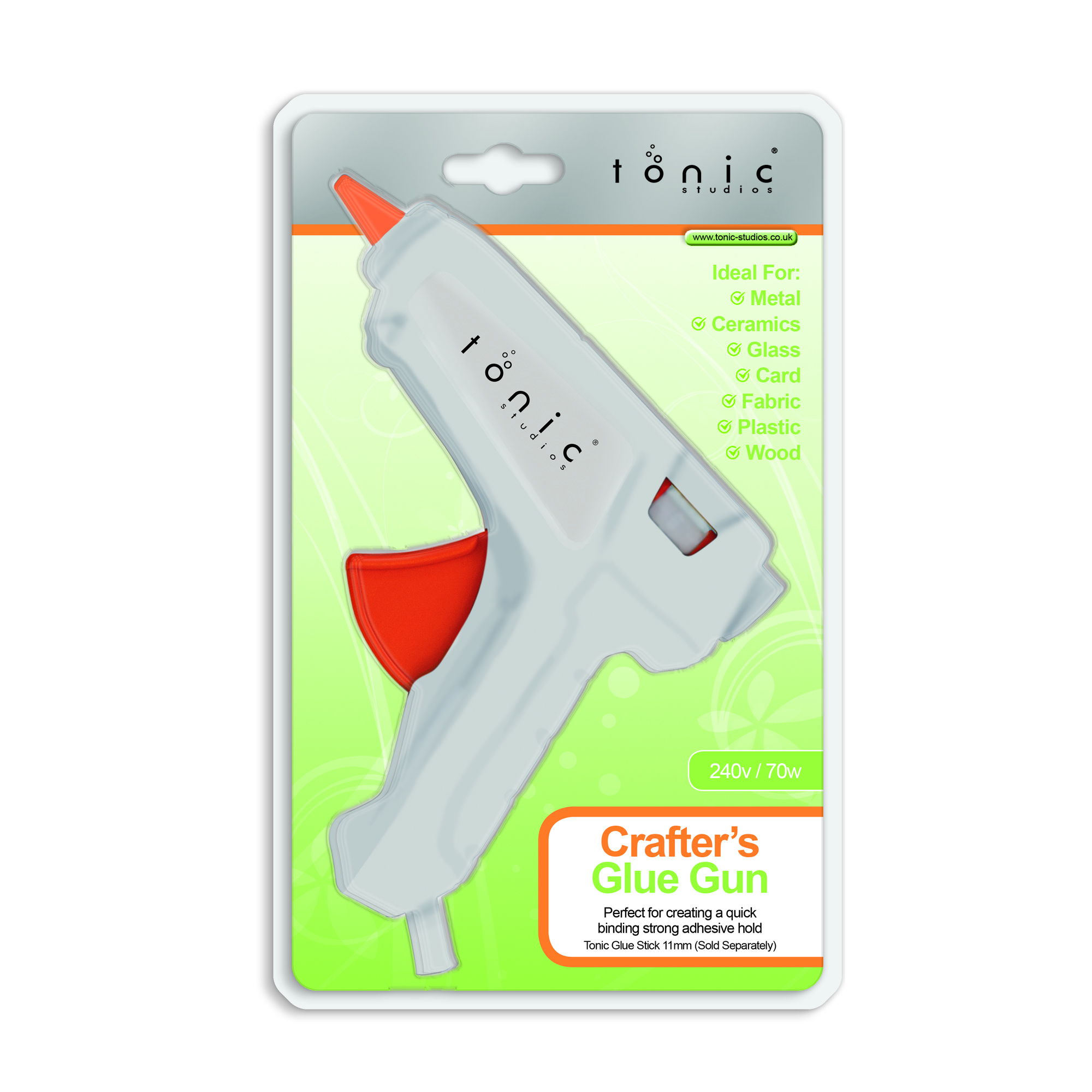 The easy to use Crafter's Glue Gun ensures a quick clean adhesive application, ready to use in five minutes. Provides a quick binding strong adhesive hold. Comes with a retractable stand to keep the Crafter's Glue Gun stable and upright.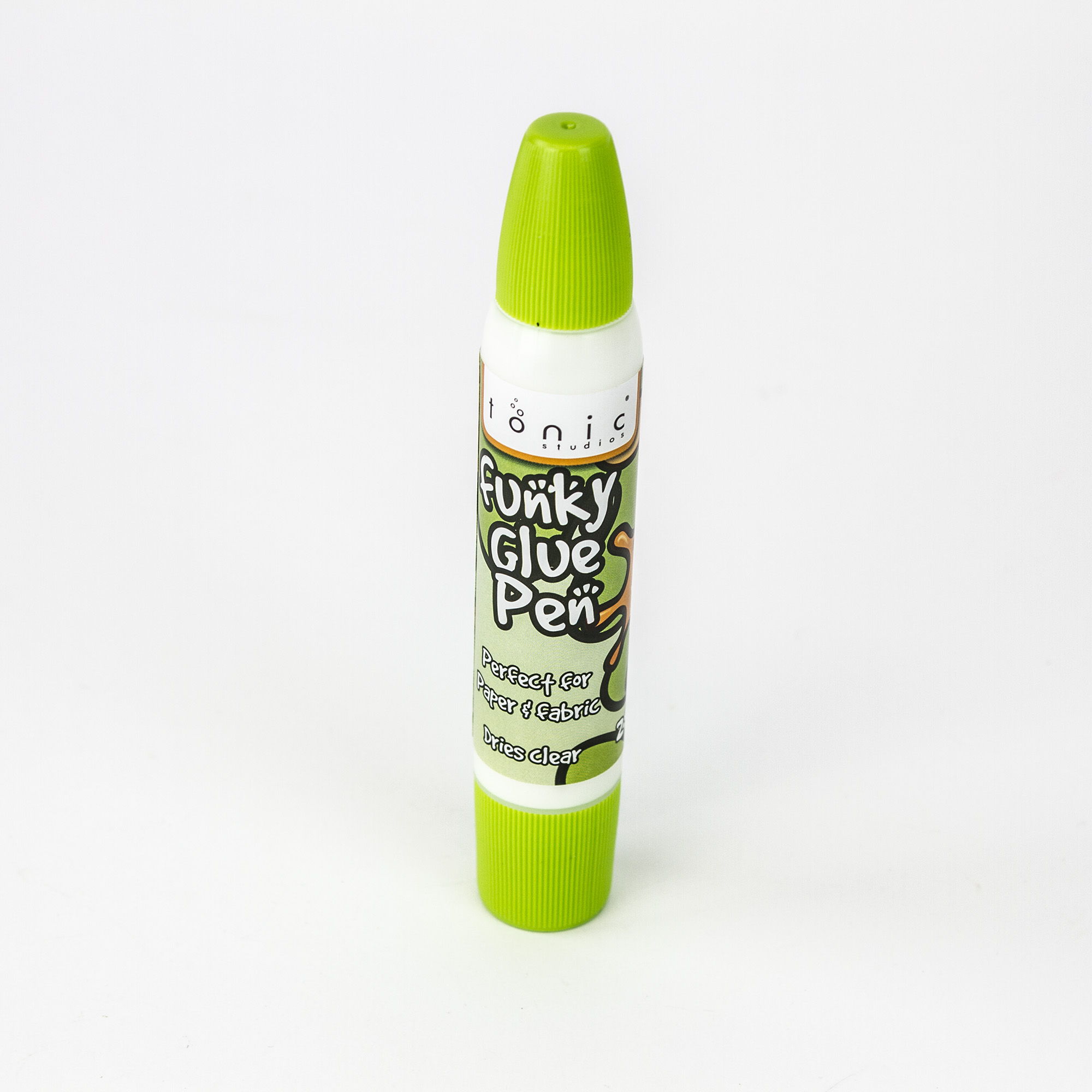 Tonic Studios' Funky Glue is perfect for crafting. With a versatile formula and dual precision nib/ larger spreader, it is ideal for both detailed and general arts and crafts. Use it for bonding paper, card and wood. Our Funky Glue range is all acid free and photo safe.
---