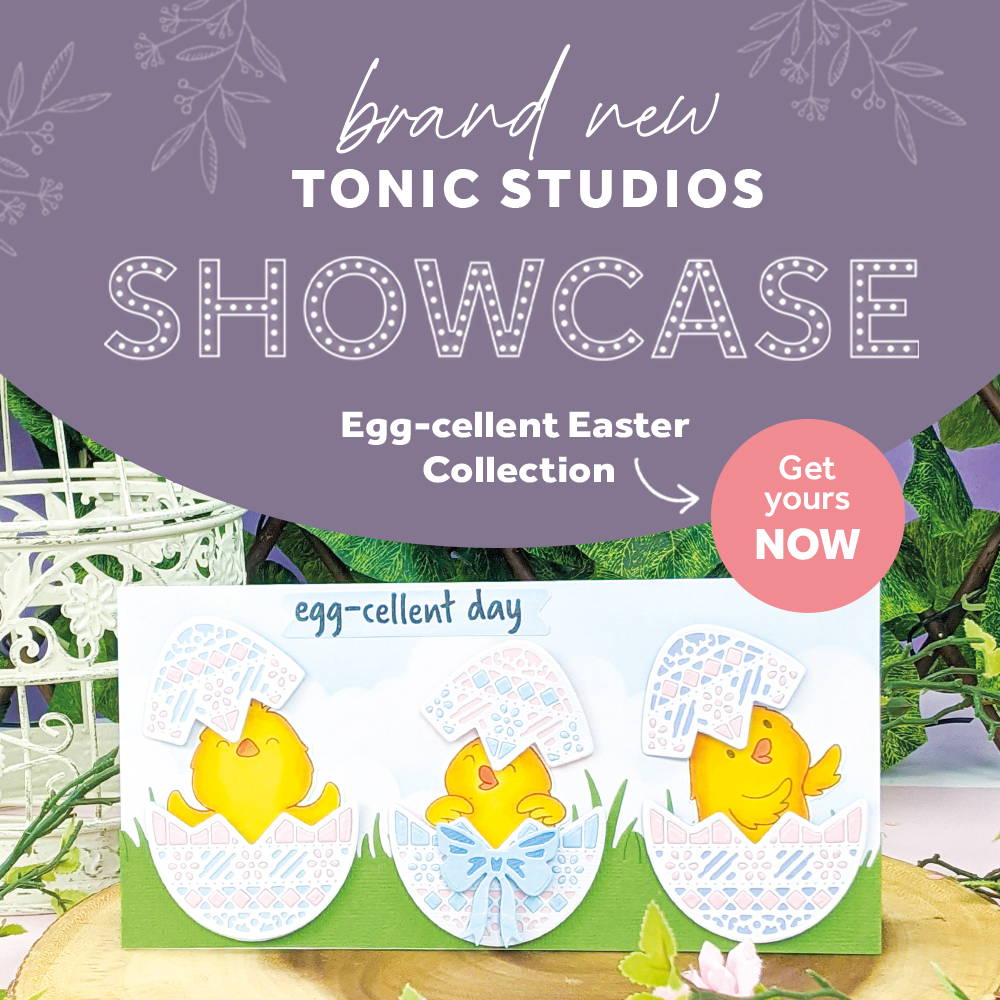 LIMITED STOCK & EXCLUSIVE DESIGN
Showcase Set
Egg-cellent Easter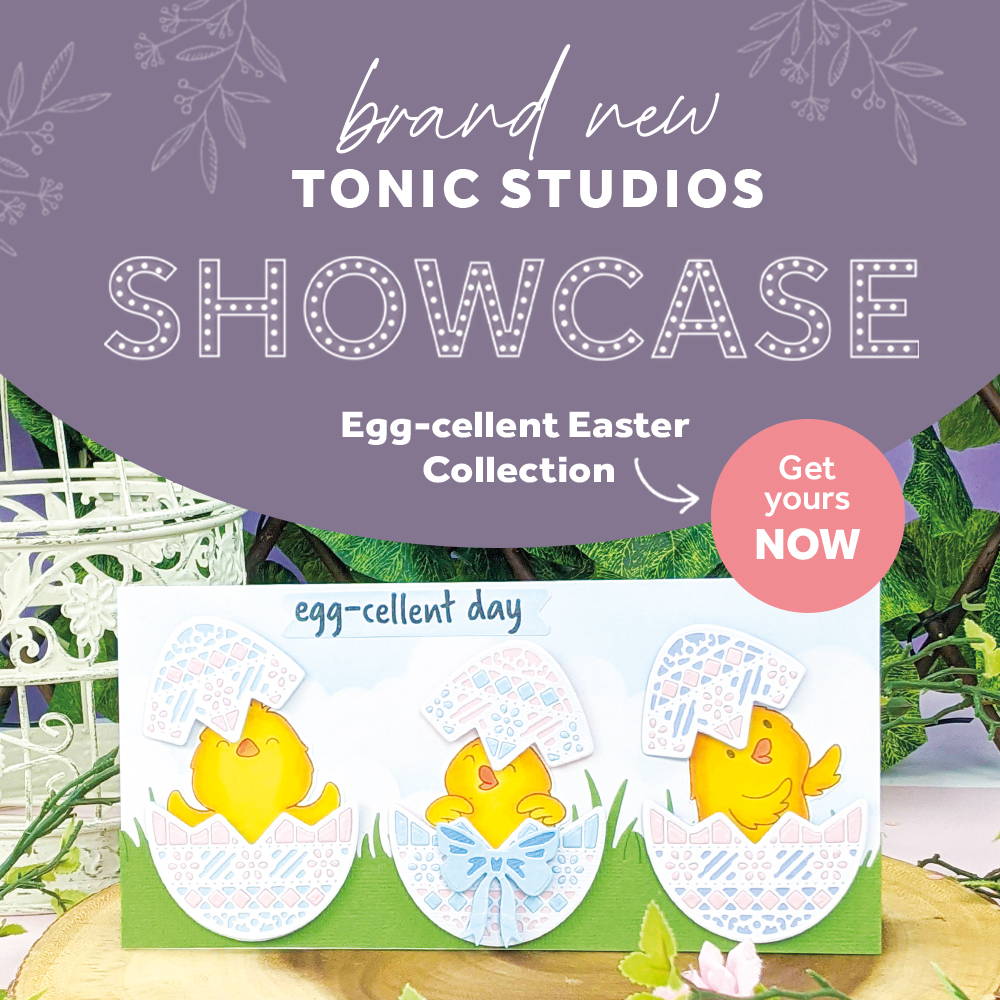 By Tonic Studios - Exclusive
Create wonderful shaker cards with our brand new Egg-cellent Easter Die, Stamp and Mixed Shaker sets! Each set is designed to complement the others perfectly - use your dies to cut out your stamped and coloured images, or use the same dies to create beautifully decorative, multi-layered images, or use the edge dies to cut the perfect apertures for your Shaker Blisters... your crafting opportunities are only limited by your own creativity! This ultra-versatile, beautifully illustrated range is an essential addition for every cardmaker's tool kit.
This showcase includes:
4137E - Egg-cellent Easter Die Set - 24 Dies & Comes with A4 Magnet Sheet & Wallet
4138E - Egg-cellent Easter Stamp Set - 21 Stamps
4139E - Egg-cellent Easter Mixed Shaker Blister Set - 10 Blisters
Tonic Studios large ringbinder A4 Die Case with 3 clear inserts and double sided magnets. Keep all of your favourite dies safe and in one place, perfectly organised.
With convenient side spine and paper insert to title your die collection. Additional inserts available.
*Dies not included.
Max inserts 6 pieces
Tonic Introduces Egg-cellent Easter - Showcase Set
Design Team Video Tutorials
Up Close & Personal - Tonic Showcase Egg-cellent Easter
Tonic Studios Showcase - Egg-cellent Easter
Showcase by Tonic Studios - Egg-Cellent Easter