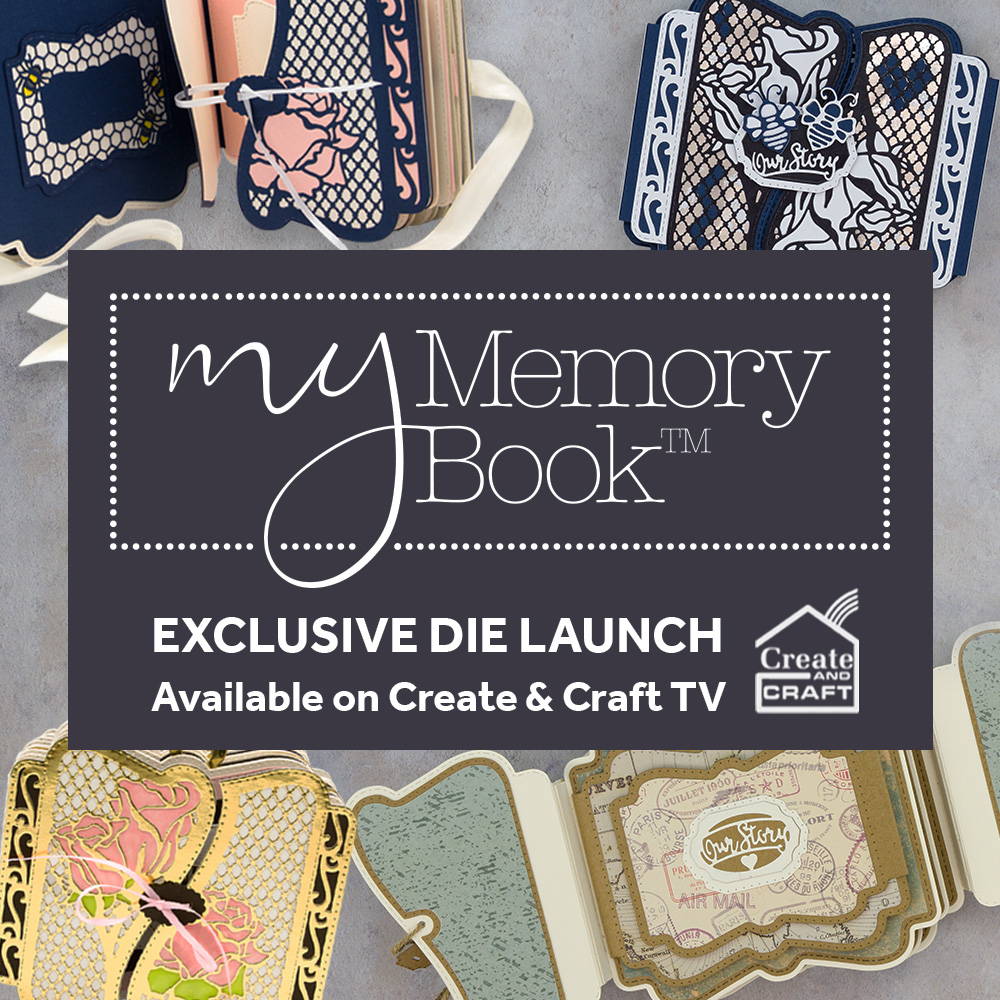 Tune in Tuesday 11th of February at 4pm to watch Jodie live on Create & Craft TV the brand new Half Cut & Layering Die Sets.
Expand your Memory Book collection with our brand new Half Cut and Layering Die Sets. Each Half Cut Die Set is designed to create perfect half-sized page leaves that perfectly fit existing full-sized My Memory Books.
Rotate your pages and double spine to create wonderful gatefold Memory Books within the larger Memory Books! Our My Memory Book Layering Die Sets are designed to add beautiful layers to every page and cover.
---
Our Story Half Cut My Memory Book Die Set
---
This set Includes 17 beautiful dies designed to create the cover and leaves of a wonderfully shaped My Memory Book! Sized to exactly fit our Memory Book Maker Base Creator (Item 2118e), this unique die set creates wonderful gate fold My Memory Book covers and half sized Memory Books secreted within books!
Spring Garden Layering Die Set
---
Your My Memory Book Spring Garden Die Set includes 6 dies designed to add decorative layers to the Memory Book Maker - Base Creator Die Set (item 2118e). Use alone or alongside other My Memory Book Sets!
---